Tiger Global is now an investor in three of the five B2B ecommerce unicorns in India
Tiger Global has invested in three B2B ecommerce platforms Infra.Market, Moglix and OfBusiness this year.The three players compete with each other in this
Advt: Work for the best employer - Yourself
Advantages - Best B2B audience in India, no hard-selling or up-front costs involved, access to our content repository and air-tight agreements with instant gratification. Apply now
Flipkart is connecting more than 5,000 offline brand stores
Piloted in 2020, when the pandemic impacted these stores, this programme helps offline sellers to leverage Flipkart's expertise and customer reach to help stores grow their business through technology support. , , flipkart
Counterpoint slashes global smartphone market growth forecast to 6% amid semiconductor shortage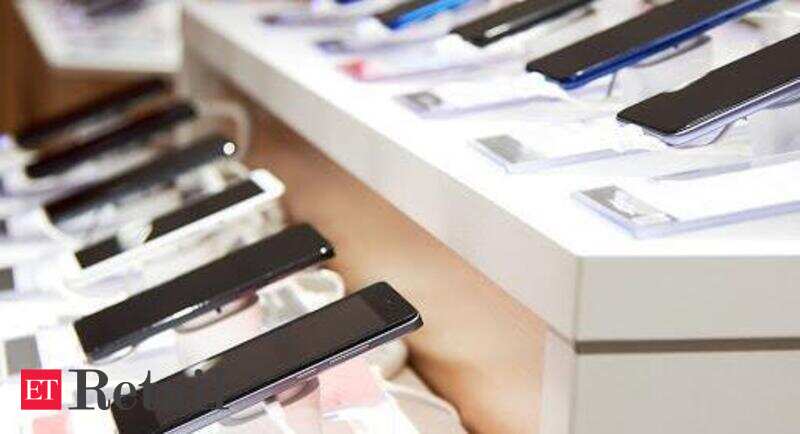 According to Counterpoint Research's latest Global Smartphone Quarterly Shipment Forecasts, total units shipped in 2021 are expected to grow by only 6..
Karnataka can sign MoU with e-commerce firms to promote its agro-products: CM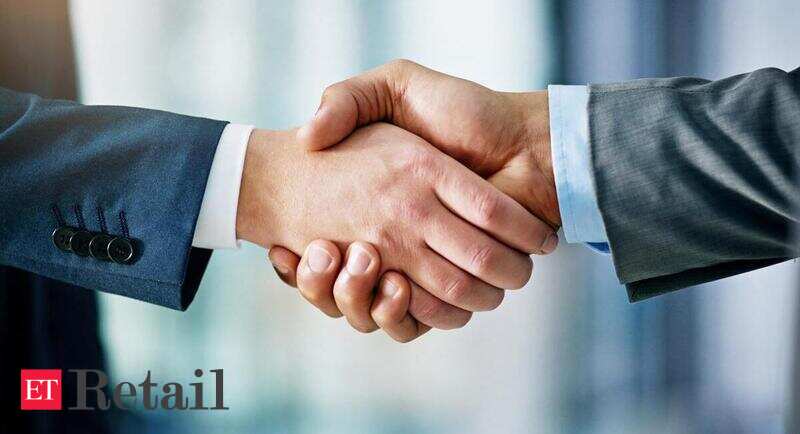 "There are a variety of products such as coffee, spices, maize, oilseeds etc in the State which has 10 agro-climatic zones. These products may also be..
Motorola Edge 20 Pro Goes Official in India Today, What To Expect?
Motorola Edge 20 Pro is set to launch in India today, but the company accidentally divulged a key detail about the phone ahead of its ...
Whatsapp Adds India's Rupee '₹' Symbol To Chat Box For Faster Digital Payments
Whatsapp's addition of the rupee symbol in chat box and feature additions such as QR code access by the camera app are ways to enhance user adoption in India
Ecommerce market in India to reach $350 billion by 2030: RedSeer Consulting
The firm predicted that Indian ecommerce would become the third largest market, eclipsing the more mature markets such as the UK and South Korea over the next decade.
Realme Debuts Consumer Appliances Range On Flipkart Ahead Of The Big Billion Days
Bengaluru: Flipkart, India's homegrown e-commerce marketplace, today announced the launch of the brand new realme TechLife Washing Machine range ahead of The Big Billion Days 2021. With the launch of its washing machine lineup on Flipkart, Realme marks its entry into the large consumer appliance segment. The Realme range of washing machines is equipped with intelligent features that include smart sensors, Fabric safe wash, 150W powerful motor, In-Built Heater and IPX4 water-resistant panels. The new range seeks to offer a bigger capacity (7.5kg) with robust features at a budget price.
Flipkart launches Nokia Smart TV, PureBook laptop ahead of Big Billion Day Sale
Both the Nokia Smart TV and PureBook S14 laptop will be available for purchase on Flipkart during the Big Billion Day Sale which begins on 3 October 2021
Motorola Edge 20 Pro Launching at 12PM on Flipkart: Check specs, expected price in India
Motorola Edge 20 Pro India launch is all set for today. The premium smartphone will launch with a powerful set of specifications. It will be available for purchase during Flipkart Big Billion Days sale. Check expected price and other details.
Payback India launches Pay feature on its app
PAYBACK PAY will enable PAYBACK India's 100 million+ members to make payments by scanning the UPI QR at any retail store/ merchant outlet by using the PAYBACK app and earn loyalty points on every transaction., , payback, application, startup
5 D2C Retail Trends Shaping Consumer-Brand Relationship
D2C brands sell their products directly to customers without any middlemen. These brands work independently and do not depend on stores or any indirect middlemen.
Petrol, diesel prices hit all-time high after fresh hike. Check latest rates
Petrol and diesel prices have been hiked for the second straight day. Diesel has crossed Rs 90 per litre in Delhi for the first time. Check the latest petrol and diesel prices in major cities.
Delta Corp, Persistent Systems among 8 stocks available for F&O trading from today
The new stocks in the F&O segment include Dalmia Bharat, India Cements, JK Cement, Delta Corp, Persistent Systems
DAILY VOICE | US Fed tapering not to affect FII flows into India this time: Tridib Pathak of Avendus Olivo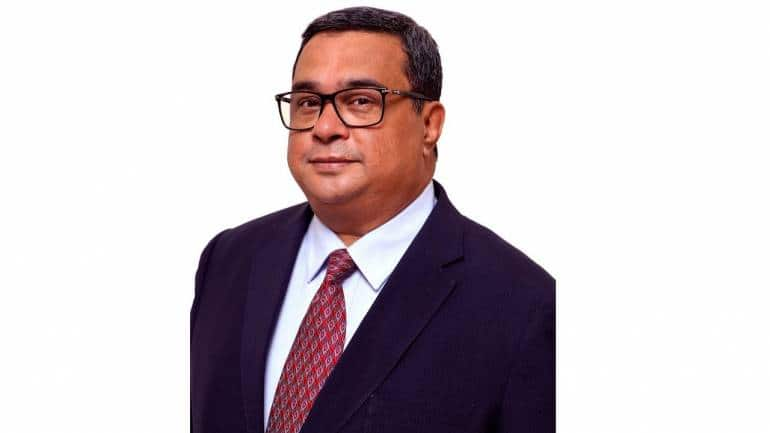 Unlike 2013, when inflation was in the range of 8-10 percent, it is now much lower at 5-6 percent. Also, our current deficit is expected to be low at around 1 percent now compared with a very high level of around 4.5 percent in 2013, he said.
Bihari cuisine? Meet the saas-bahu who started up amid the pandemic and are getting over 450 orders every mont
The Chhaunk, started by mother-in-law and daughter-in-law duo Hiranyamayi Shivani and Manjari Singh, is a cloud kitchen that serves authentic Bihari cuisine in the Delhi-NCR region.
Absence of global dialogues regarding internet will create islands of separate rules: MoS IT
"I think there is a need for that kind of conversation to start in a formal way. In terms of jurisprudence, legal framework, bilateral understanding o..
Australias most trusted natural health brand Blackmores launches in India
Australian-based and internationally loved natural health and dietary supplements company has announced its launch into the Indian market, reaching local consumers in association with Amazon India and other major ecommerce platforms before expansion to traditional retail in... Read Full Story of Business India News, Australias most trusted natural health brand Blackmores launches in India
Amazon doubles 'Fresh' capacity to 35 sites in 14 cities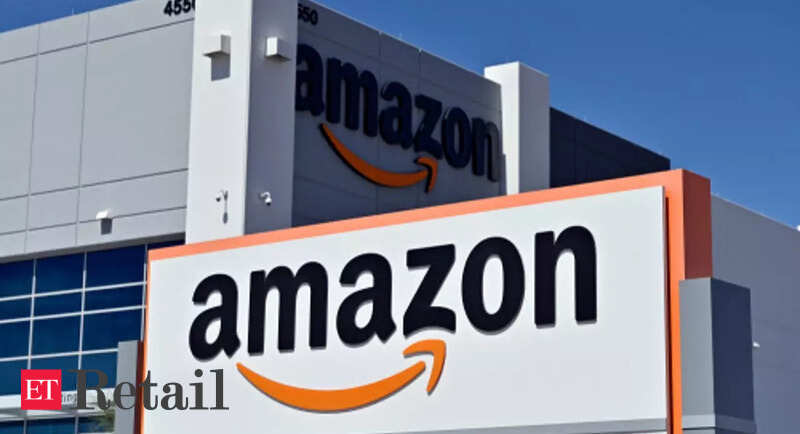 The company has more than doubled processing capacity since last year and now has 35 dedicated sites across 14 cities - New Delhi, Gurugram, Noida, Mu..
CRED is riding the D2C wave with a new store, and here's why brands are lining up
Kunal Shah-founded CRED is known for reward points, P2P loans, insurance, and now it even has a store. While many digital brands are welcoming the store, it comes with a few strings attached.
Tata AIA Life Insurance, Practo join hands for online medical consultation
Tata AIA Life Insurance has extended online medical consultation through Practo to new eligible consumers of specified products, it said in a statement
'We are all in the business of building brands, not acquiring transactions'
Utsav Malhotra, Chief Operating Officer – Noise, on reaping the many benefits of branding
Myntra expects 5.5 million customers to shop during upcoming Big Fashion Festival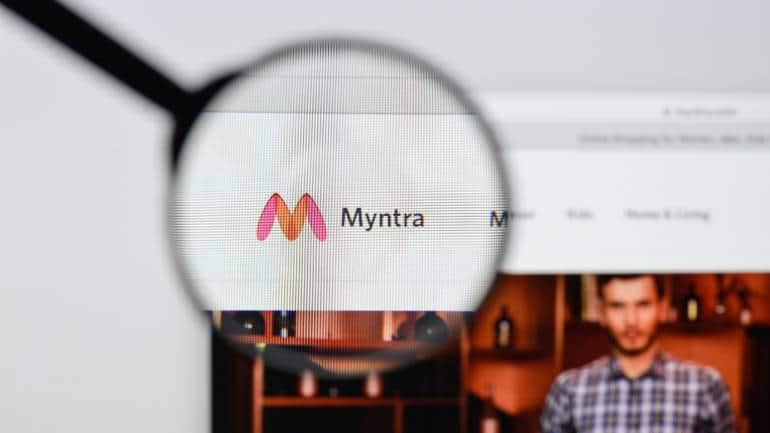 "Myntra is expecting about 5.5 million unique customers during its upcoming Big Fashion Festival, with about 1.8X increase in traffic over the previous edition. This edition of the mega fashion event is expected to see a massive uptick in demand, at 4X over BAU and 1.6X over the last festive season, with about 40 per cent contribution coming from tier II-III markets," a statement said.
E-commerce changed last mile transport needs: Altigreen India Business News: Kolkata: The explosion of e-commerce following the pandemic has not only changed shopping habits in cities across the country, it has also redefined t.
Brand World Summit 2021: Reimagining Brand Building in a post-pandemic world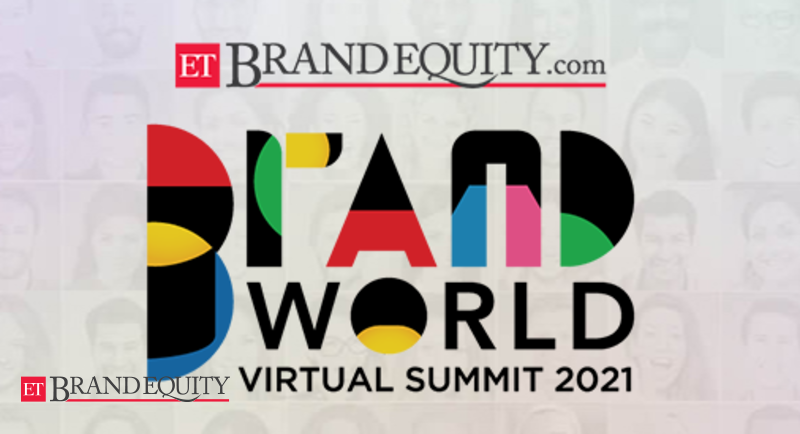 The key rule for building a strong and long-lasting consumer connection is to identify and understand what a consumer wants from the brand.
Exclusive: Grofers' Saurabh Kumar launches e-commerce firm Warpli; to compete with Amazon, Flipkart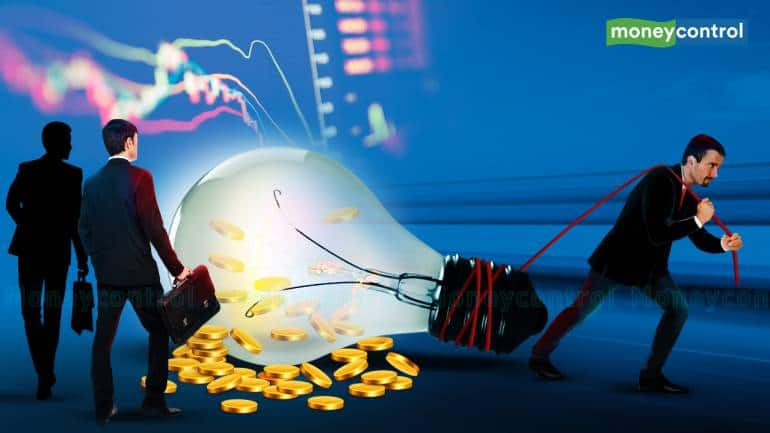 Kumar has launched his new venture called Warpli, a full fledged online marketplace which will compete with incumbents such as Amazon and Flipkart in the hyper competitive market.
'East India Company 2.0': Amazon Hits Back at RSS-linked Panchjanya, Claims 'Positive Impact on Small Business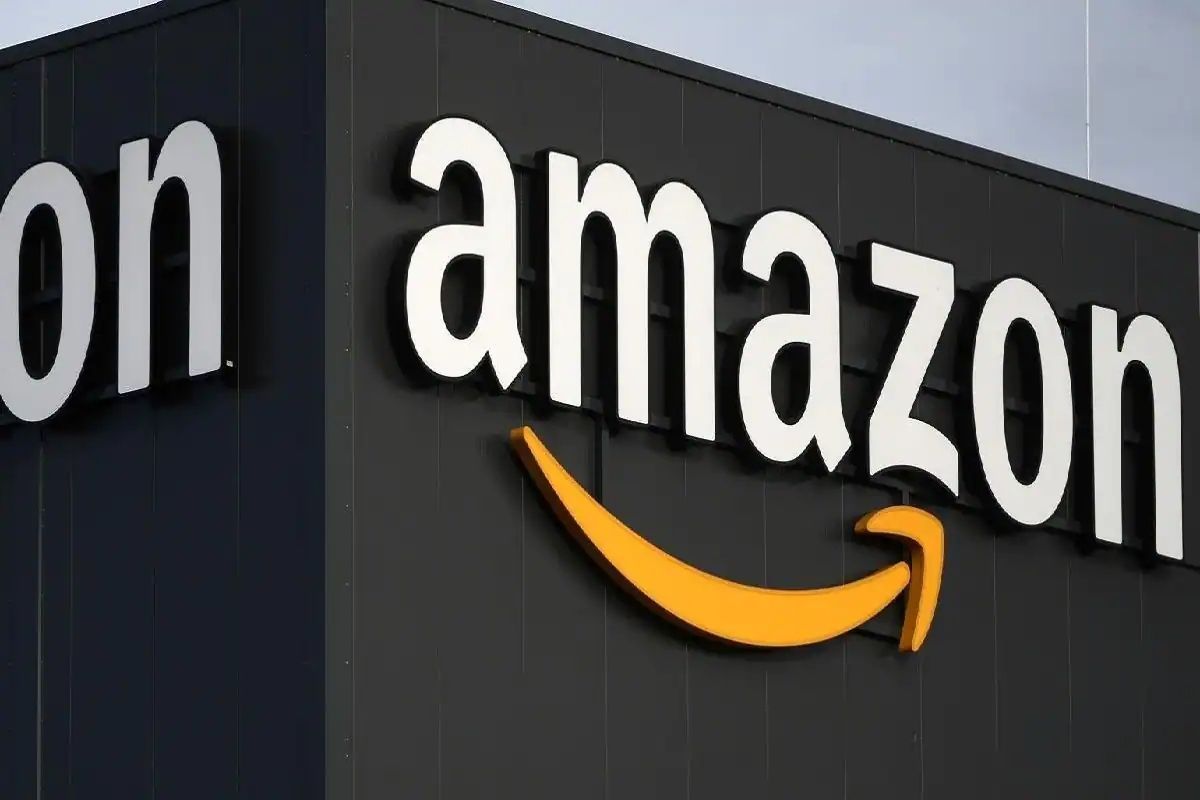 In a statement, Amazon said that three lakh new sellers have joined the platform during the COVID-19 pandemic, of which 75,000 were local neighbourhood shops from 450+ cities selling furniture, stationery, consumer electronics, beauty products, mobile phones, garments, medical products. 
Realme Pad review: Affordable tablet for online learning and entertainment
Realme Pad is the company's first tablet, and it is a good attempt. With a big display, impressively loudspeakers, and a clean Android interface, will the Realme Pad appeal to you? Find out in this review.
Stocks to watch: HDFC Bank, RIL, RBL Bank, Adani Enterprises, Raymond
Realty firm Omaxe Ltd on Monday announced the appointment of Sunil Goel, brother of its chairman and MD Rohtas Goel, as additional director (executive), signalling a truce between the warring brothers
Amazon goes hyperlocal, to rope in 10L kiranas by '25 India Business News: Kolkata: Amazon India, as part of its plans to go hyperlocal, will be tapping a huge number of kirana stores — around 9.
ExplainSpeaking: Why cartels can be even worse than monopolies
Cartels neither have any incentive to invest in research aimed at improving their product nor do they see any reason to boost investments towards making the methods of production more efficient
TMS-Ep 7: Indias new e-commerce rules, power challenges, Sensex at 60000s
Why aren't all ministries on the same page over new draft e-commerce rules? Is Sensex set for a correction after 60k? Who are biggest climate change drivers? Listen to this podcast to get the answers
Paytm's founder Vijay Shekhar Sharma to get Esops for first time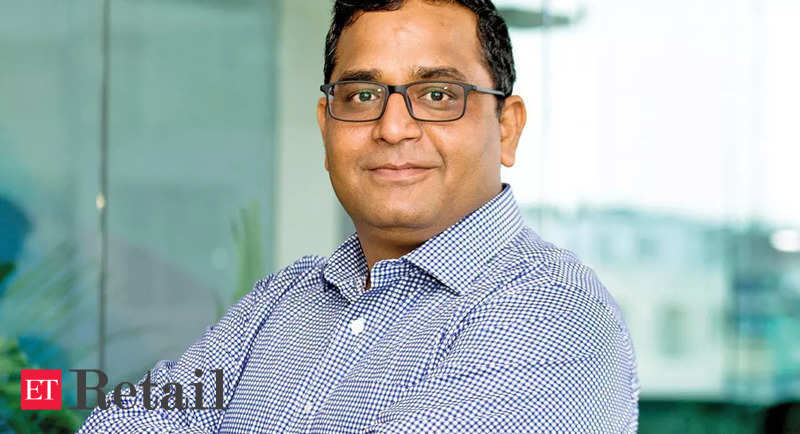 Paytm had last week given a final call to employees, key managerial personnel and shareholders to submit shares that they want to monetise in the upco..
Amazon India creates more than 1.1 lakh seasonal job opportunities ahead of festive season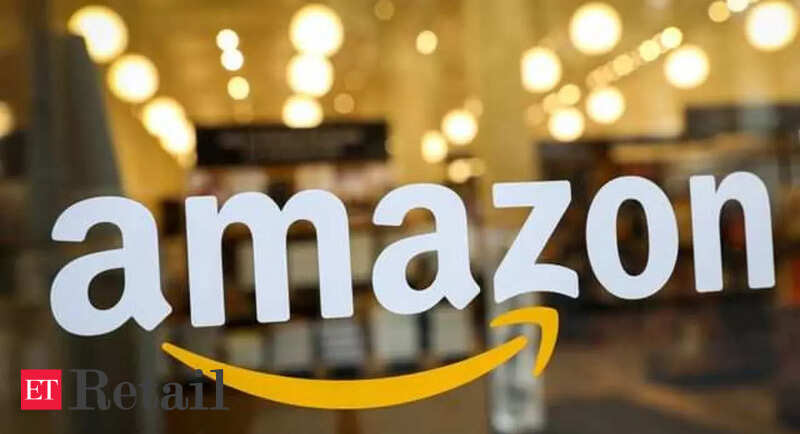 The majority of these new hires have joined Amazon's existing network of associates and will support them to pick, pack, ship, and deliver customer or..
[Startup Bharat] How this Jaipur-based B2B ecommerce platform is solving supply-chain challenges faced by pharmacies
Started in April 2019, MEDdelivery is a B2B pharma-tech ecommerce platform that organises and integrates commerce, logistics, and data across a single value chain for daily fulfilment of pharmacies.
Electronics Mart files Rs 500 cr IPO papers with Sebi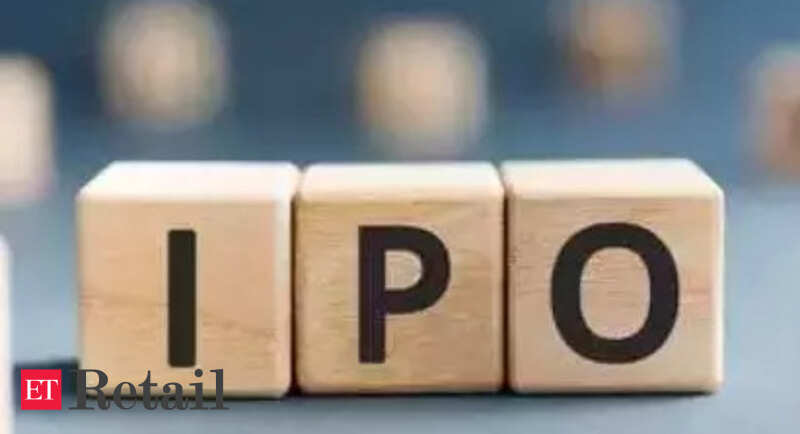 The company intends to utilise the net proceeds to fund its capital expenditure and incremental working capital requirements to the extent of Rs 133.8..
23 September 2021 Flipkart Daily Trivia Quiz Answers: Answer to win exciting prizes
The e-commerce website Flipkart is hosting Daily Trivia Quiz. 23 September 2021 Flipkart Daily Trivia Quiz Answers has already gone live
Times Internet-led MensXP's ecommerce revenue dwarfs its media topline; to launch sexual wellness soon
Indian consumers are more than ready to loosen their purse strings, buy more discretionary goods, resume leisure travel, and are more confident about returning to work, in a sign that consumption is reviving in the country, said a survey by Deloitte Touche Tohmatsu India
Online sellers plan to invest in hiring, launch new products this festive season: Amazon.in study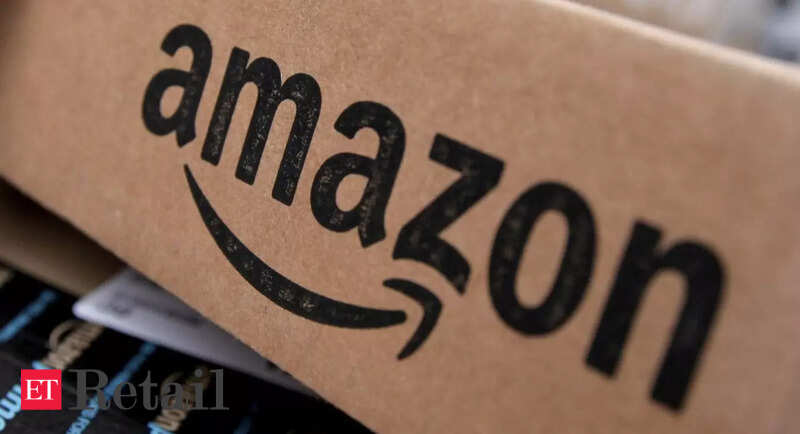 About 28 per cent of the surveyed sellers said they will launch new products this festive season.
Consumer panel asks Jalandhar Improvement Trust to pay Rs1.7 cr to allottees
In a big jolt to the Jalandhar Improvement Trust (JIT), the State Consumer Disputes Redressal Commission, in its recent order, has directed the JIT to pay Rs 1.7 crore to the 13 allottees of Bibi Bhani Complex.
Zee Entertainment signs deal for merger with Sony Pictures India
Chandra family to hold 4% stake in merged firm, with option to increase it to 20%
Telangana CM directs Transport, Power Ministers to bring proposals to recover from financial crisis in next ..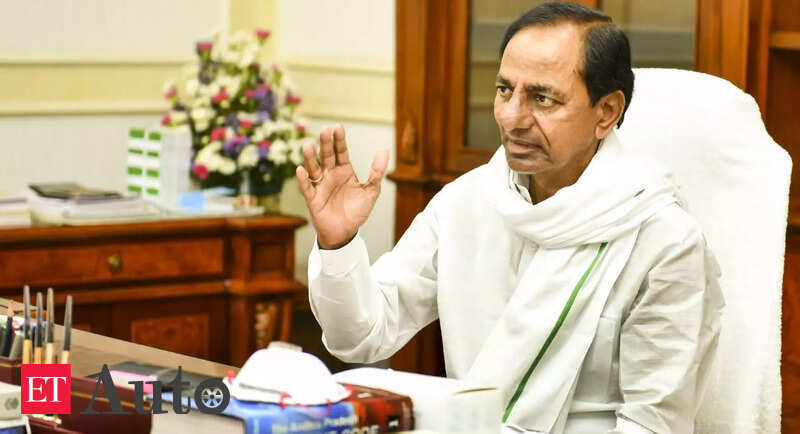 The Transport Minister, Road Transport Corporations (RTC) Chairman and other higher officials requested the Chief Minister to help RTC to come out of ..
'Anything you treasure cannot be rushed' – 45 quotes from Indian startup journeys
From product to perfection, witness the memorable journey of Indian entrepreneurship in these quotes, excerpts, and stories!
Amazon opens logistics hub in Bengaluru
Spread across nearly 30,000 sq ft, this is its largest delivery station in Karnataka out of the existing network of 130 Amazon-owned and partner delivery stations
India witnessing consumption revival; spending on discretionary increases: Deloitte report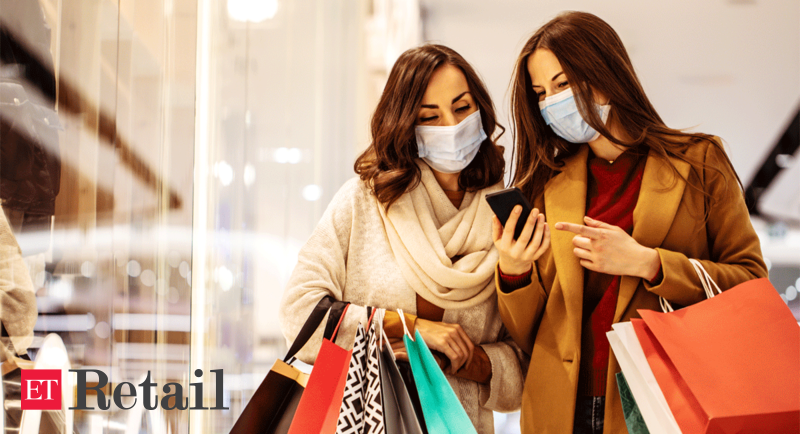 "Decreasing number of Covid-19 cases as well as an aggressive vaccination drive have brought in a new wave of confidence amongst Indian consumers," it..
Govt to launch 24X7 helpline for exporters soon: Piyush Goyal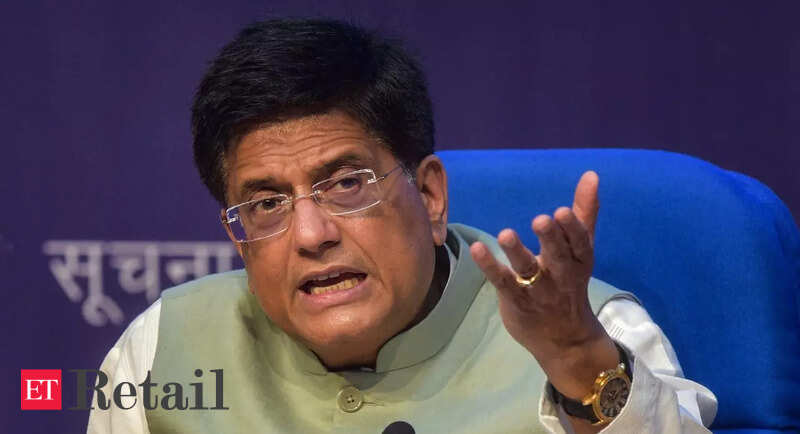 Goyal said that during the start of Covid-19 the government had launched a 24 x7 helpline for traders. But now we felt that to address the issues of e..
Magnesium maelstrom throws up another roadblock for automakers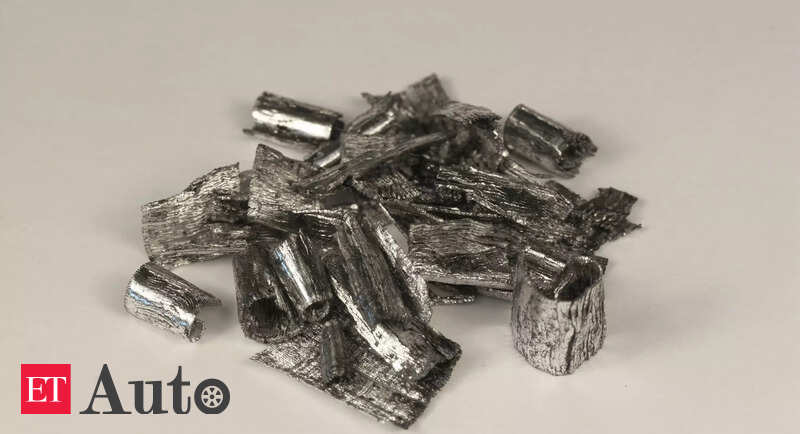 Prices of the metal in Europe have rallied to their highest in 13 years and could rise further over the next few months, before returning "to more nor..
Consumer durable makers expect double-digit growth in festive season this year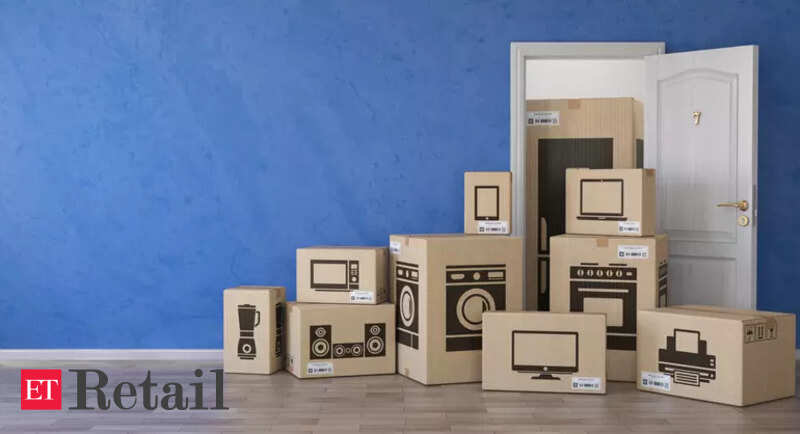 The makers such as Panasonic, LG, Haier, Godrej Appliances and Lloyds are expecting a pent-up demand and good growth in premium products across catego..
On track to have over 4.2 lakh sellers, MSMEs by December 2021: Flipkart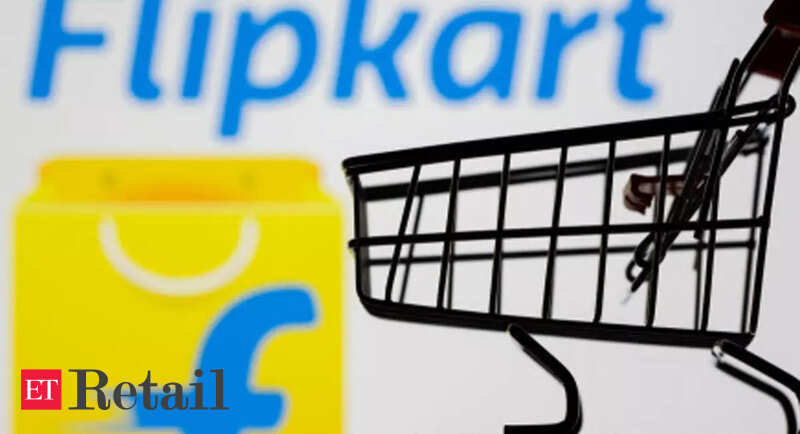 Earlier, Flipkart said it has added 66 new large-scale fulfillment and sortation centres across the country over the past few months and created 1.15 ..
Flipkart to hire 1.15 lakh for festivals
The Big Billion Days require investments for capacity, storage, sorting, packaging, human resour-ces, training, and delivery
Poshmark forays into Indian market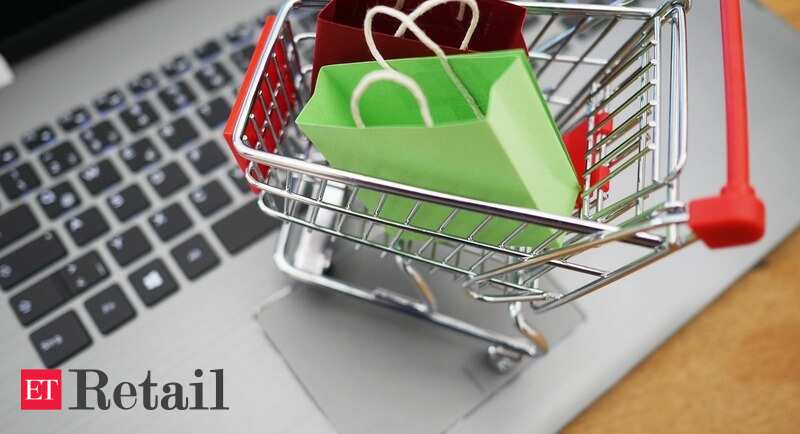 "India is our first market in Asia and we are excited for multiple reasons...India is culturally vibrant and I really believe that what Poshmark bring..
Amazon to bring palm-recognition tech at music concert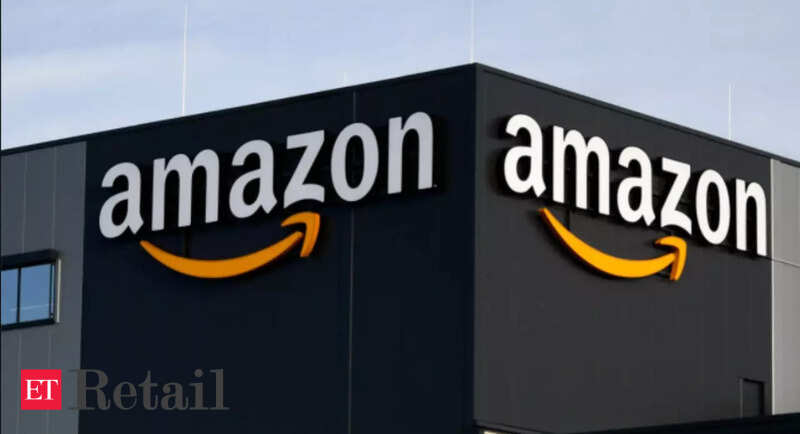 This is the first time the technology, called Amazon One, will be used outside some of Amazon's stores.
MMA, GroupM, Amazon Advertising launch playbook for brands to create media strategies
The playbook covers expected consumer sentiment, role of digital channels & strategies for marketers for upcoming Diwali season
Roll-up ecommerce: How Powerhouse91 enables brands to grow multifold and become profitable
Powerhouse91, backed by Titan Capital and US-based Crossbeam Venture Partners, operates brands across three different categories - personal care, sports & fitness, and general wellness, with each of them projected to become multi-million dollar businesses over the next year.
Join consumer marketing leaders at e4m-Taboola virtual roundtable today
Some of the eminent speakers at the event will be Amit Tiwari, Amit Sethiya, Adil Sanwari, Bharat Arora, and Prashant Dhar
15 September 2021 Flipkart Daily Trivia Quiz Answers: Answer to win exciting prizes
The e-commerce website Flipkart is hosting Daily Trivia Quiz. 15 September 2021 Flipkart Daily Trivia Quiz Answers has already gone live
D2C Startup Onesto Labs Raises Funds From 72 Ventures, Sanjay Nayar, Others
Onesto Labs will utilise the fresh capital to strengthen its research and development capabilities, hire talent, and brand and marketing.
From zippers to glass, shortages of basic goods hobble US economy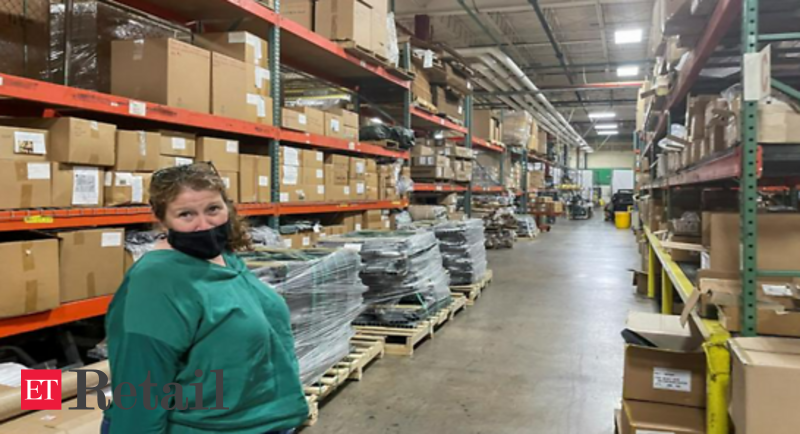 Shortages of metals, plastics, wood and even liquor bottles are now the norm.
Jungle Ventures raises $225 million to invest in India, Southeast Asia startups
There has been a flurry of fundraising activities and initial public offerings in Southeast Asia and India, where the tech industry is having a boom year
Flipkart sees huge growth; bitcoin over gold for Dhanteras?
The pandemic has by turn boosted and hobbled ecommerce platforms but Flipkart for one seems to have thrived on the whole, based on its latest numbers, which we report exclusively today.
Haryana to open 2,000 grocery stores for youth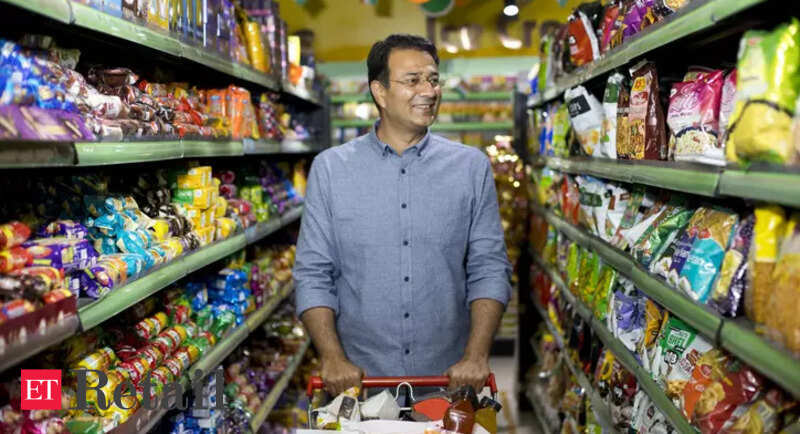 The retail stores named "Har-Hith" are part of the scheme launched by Chief Minister Manohar Lal Khattar last month as part of which a chain of grocer..
Realme 8s to go on first sale today on Flipkart with Rs 1,500 bank discount
Realme launched the 8s smartphone last week and it brings a decent mix of specifications to the table.
GrabAds partners GroupM to increase eCommerce footprint for brands
As part of the partnership, GrabAds will provide GroupM's clients with early access to its latest advertising features and solutions, such as Rank Boosters and GrabAds Masthead.
'The more transparent a brand is, the stronger the consumer trust it earns'
Chowdhary, Co-founder & Co-CEO, Body Cupid Pvt Ltd, shares insights on the trends in the beauty and wellness industry, the need for sustainable products, their marketing strategy, and more
10 September 2021 Flipkart Daily Trivia Quiz Answers: Answer to win exciting prizes
The e-commerce website Flipkart is hosting Daily Trivia Quiz. 10 September 2021 Flipkart Daily Trivia Quiz Answers has already gone live
RBI Allows Card-on-File Tokenisation: What Is It? Is It Safer for Consumers?
We explain RBI's changes to tokenisation guidelines and how they will impact payment aggregators and consumers.
ABFRL targets to hit Rs 25,000 cr revenue after 5 years: Kumar Mangalam Birla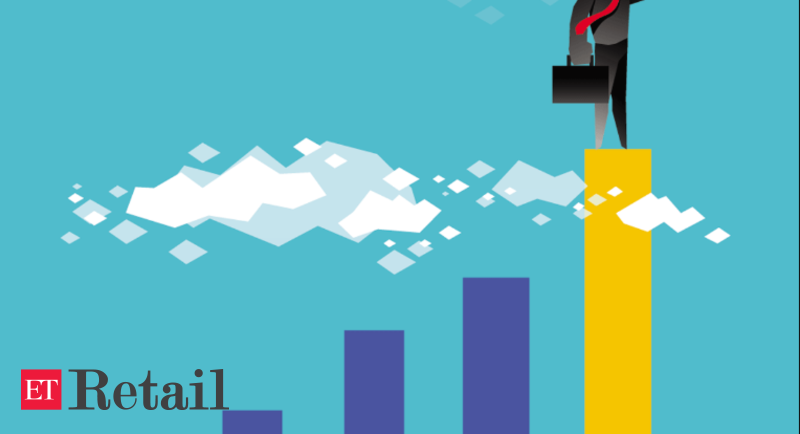 In the pandemic hit FY21, ABFRL had recorded net revenue of Rs 5,249 crore and an EBITDA of Rs 628 crore. It was Rs 8,788 crore in FY20.
How this water and air purifier brand forayed into mattresses during the pandemic
Sleep innovation has been a buzzing industry lately, and entrepreneur Rakesh Malhotra, Founder, Livpure, decided to not let the market opportunity pass by.
Amazon developing new point-of-sale system to attract small businesses: Report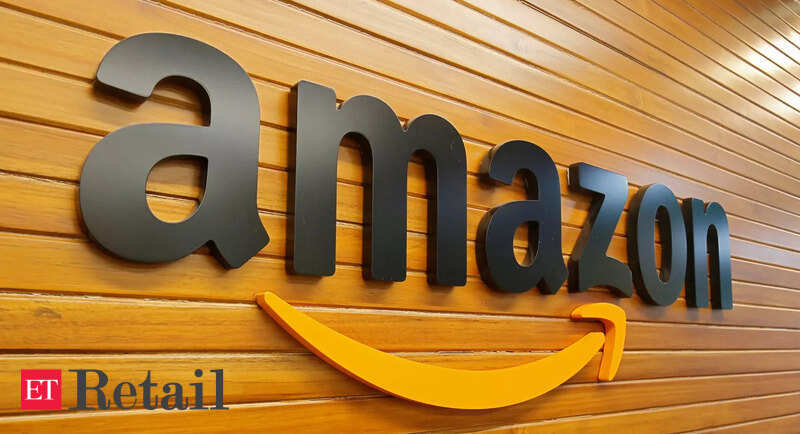 The move will allow Amazon to compete with Canada's Shopify and U.S. payments giant PayPal, which already offer POS systems for payments for small bus..
Govt to take balanced approach on e-commerce rules: Consumer Affairs Secretary Leena Nandan
NEW DELHI: The government will adopt a "balanced" approach while finalising the amendments proposed to the Consumer Protection (e-..|News Track
Ola's GMV crosses pre-Covid levels on robust recovery post second wave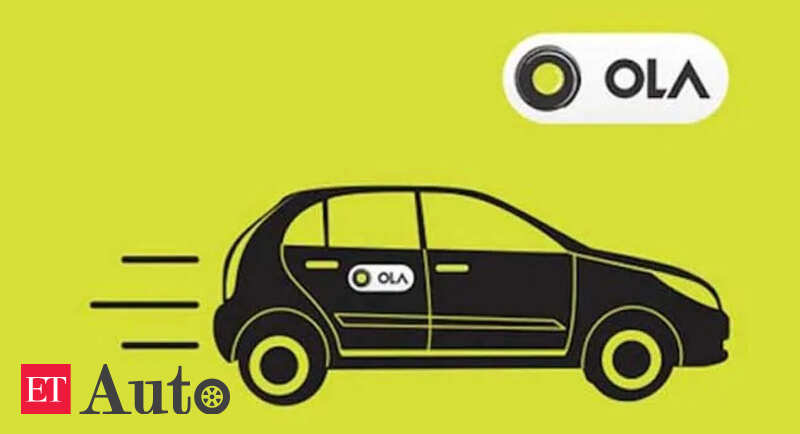 GMV (gross merchandise value), for Ola, refers to the fare paid by customers for rides.
Will take balanced approach on changes to consumer protection rules for e-commerce: Govt
Speaking to reporters, Nandan said, "We have received a lot of suggestions and views… now, taking them into account, we will come out with whatever is the best formulation from the consumer's perspective."
Pandemic changed Indias online retail and here is the future
If the last 2 years have been an amazing journey for online retail, the projections are a lot more optimistic.
Ford hires exec formerly in charge of Apple's car project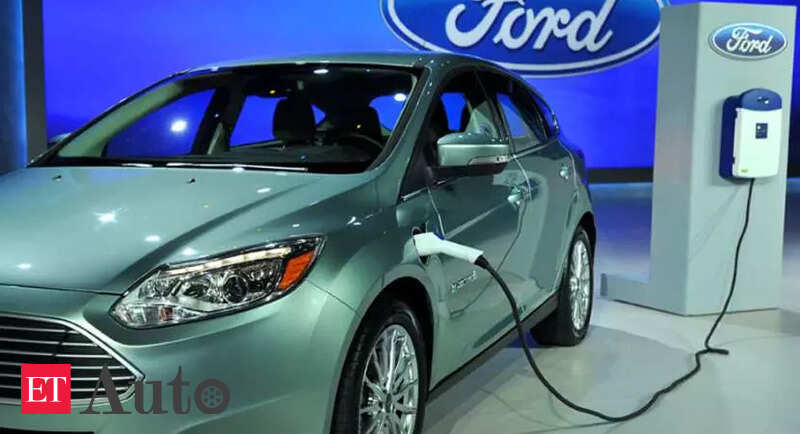 Field will be in charge of building out passenger systems like navigation, driver-assist technology, connected systems and cybersecurity across all of..
Here is how AI is transforming reproductive treatments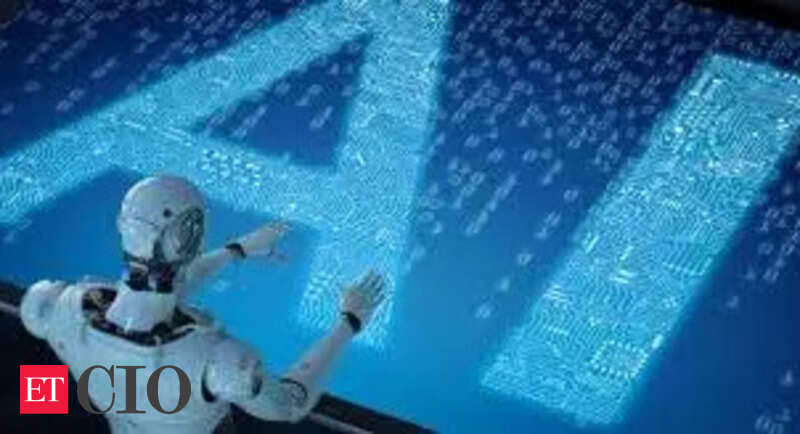 Nitiz Murdia, Co-Founder and Director of Marketing & Embryology at Indira IVF Group, talks about the use of AI in the diagnoses and treatments of repr..
Flipkart Daily Trivia Answers For Today, Sept 8, 2021: Answer And Win Exciting Rewards
Get all Flipkart Daily Trivia Answers for September 8, 2021, here. Here's how you can take part in the Flipkart Daily Trivia Quiz and win rewards.
In the digital age, every enterprise has to be a knowledge company 30 quotes of the week on digital transf
From digital change to Digital India, these quotes from the week of August 30 – September 5 capture tech impacts sweeping across the world.
Ford India MD, director granted pre-arrest bail in cheating case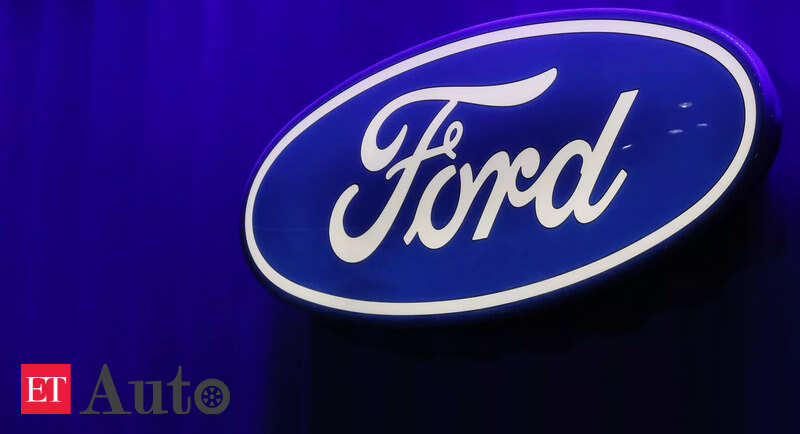 Granting relief, the judge noted that the investigating officer (IO) nowhere stated that custodial interrogation or arrest of the two accused is requi..
Myntra partners with Better Cotton Initiative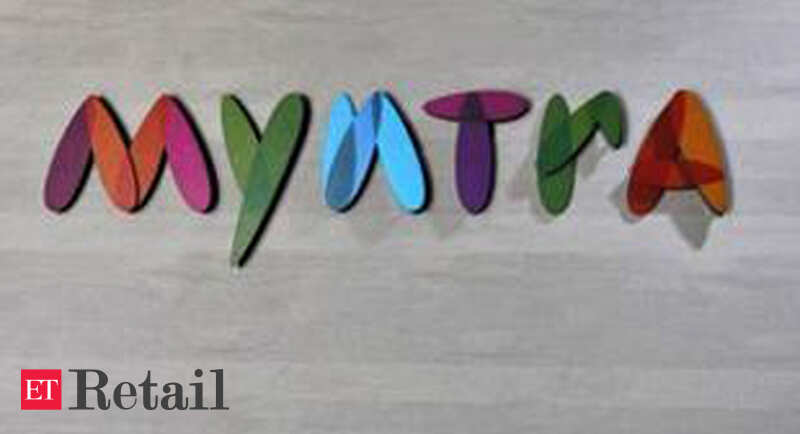 "Through this partnership, Myntra will focus on sourcing 10 per cent of its cotton requirements from BCI, to begin with, and in the next five to seven..
This Thrasio-like startup enables profitable third-party ecommerce sellers to scale by acquiring them
Bengaluru-based startup 10Club has so far acquired 10 profitable sellers, out of which three are fully incorporated. It is now looking to scale.
Myntra scales up sustainability efforts, becomes the first e-commerce player in the country to partner with Better Cotton Initiative
Bengaluru: Myntra has become the first e-commerce enterprise in India to partner with Better Cotton Initiative (BCI), a global non-profit organization, heading the largest cotton sustainability pro…
Lee Fixels new fund invests over $75 mn in IPO-bound Delhivery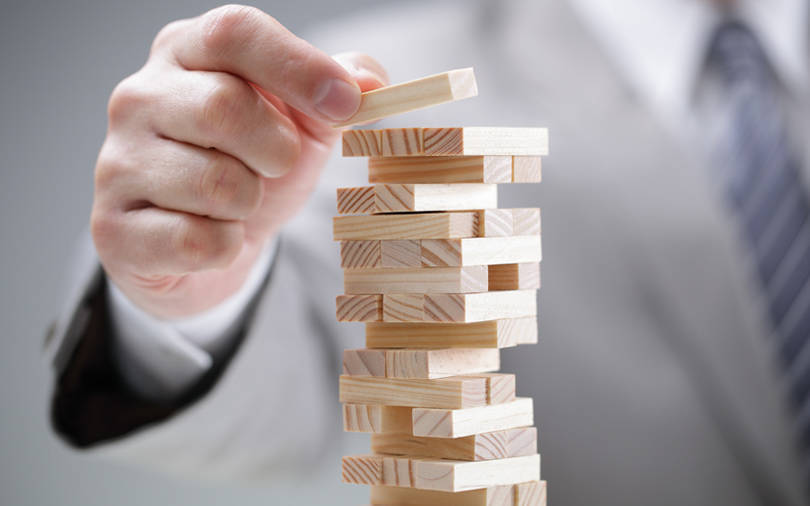 Ahead of its proposed initial public offering (IPO), logistics company Delhivery has raised over $75 million in funding from Addition--a
What Shopee's entry into India means for online shoppers
Singapore, September 6 (ANI): Last week, news reports from Singapore emerged that Shopee, the number one e-commerce platform in Southeast Asia is taking initial baby steps to enter the India market.
Phone companies sweeten retailer deals ahead of festivals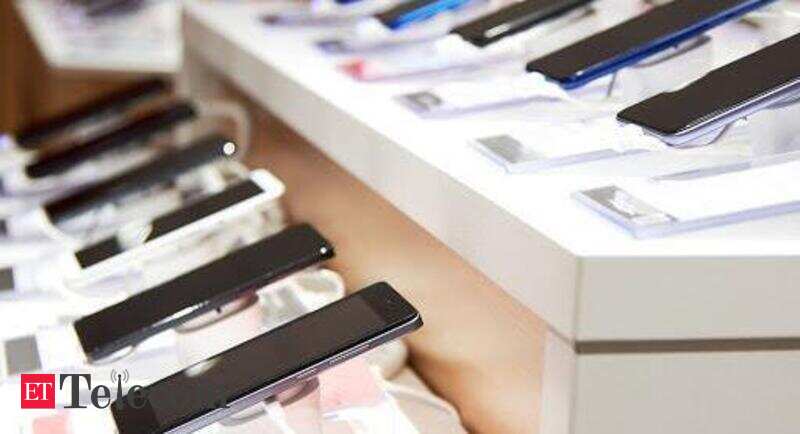 Retailers say some brands are pushing models priced more than Rs15,000, at the cost of lower-priced devices due to inventory challenges.
PepsiCo India launches 'tidy trails' in Mathura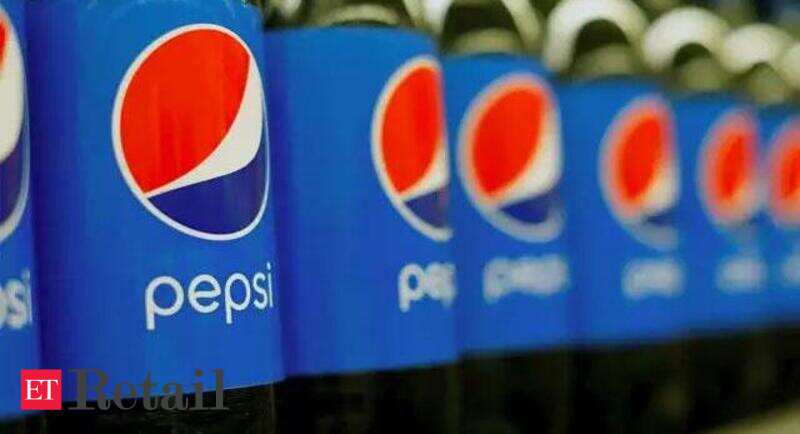 The initiative was flagged off on Sunday and a dedicated mobile van has been deployed that will visit more than 400 shops to create awareness and coll..
Trade deficit may continue to widen in 2nd half of FY22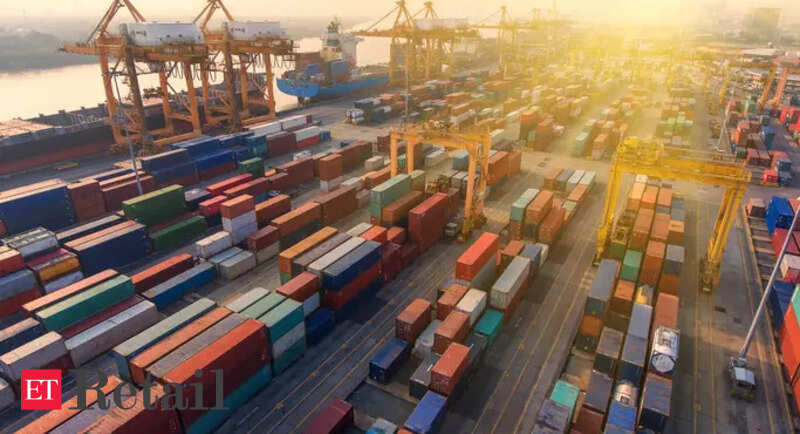 Exports in August increased 45.2 per cent to $33.1 billion but declined sequentially by 6.5 per cent.
JD.com appoints its first ever president, founder to focus on long-term strategies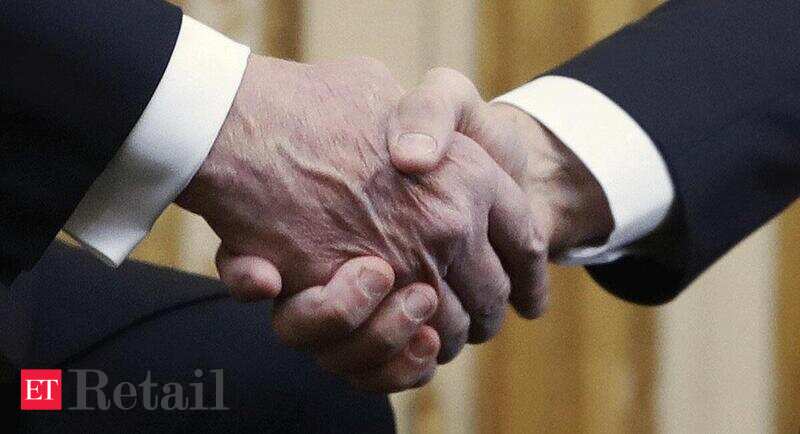 Lei, previously the CEO of JD Retail, will fill the new position and lead the day-to-day operation and development of JD.com's various business units,..
6 September 2021 Flipkart Daily Trivia Quiz Answers: Answer to win exciting prizes
The e-commerce website Flipkart is hosting Daily Trivia Quiz. 6 September 2021 Flipkart Daily Trivia Quiz Answers has already gone live.
India's unicorns of tomorrow
The Hurun Research Institute has released its inaugural 'Hurun India Future Unicorn List 2021' to rank startups that are knocking at the doors of a billion-dollar valuation.
We keep honesty & consumer at the centre of every communication: Vijayaraghavan Venugopal
Vijayaraghavan Venugopal, CEO & Co-Founder, Fast&Up, talks about company's shift from being B2B to D2C, marketing plans, diversification of portfolio, collaboration with Varun Dhawan, and more
APAC online retail predicted to reach US$2.8 trillion by 2025
Meanwhile, eCommerce growth for 2021 is forecasted to be at 11% and grocery is predicted to be the fastest-growing category (26%) this year.
Brexit hits UK food and drink exports to EU: Industry data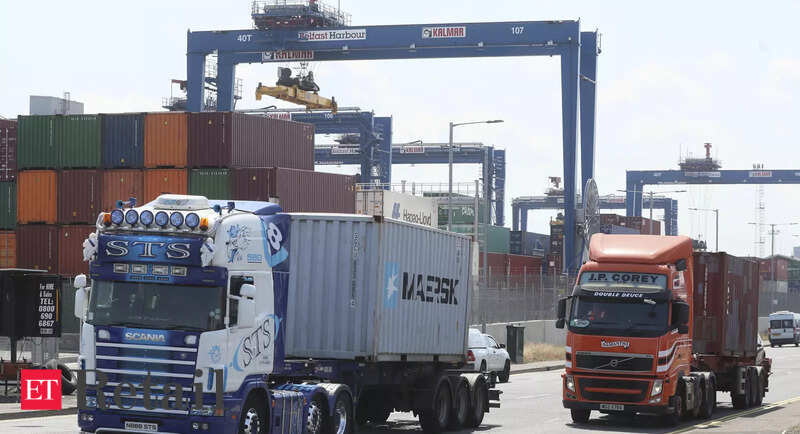 In the period from January to June, Britain exported a total £9.2 billion (10.7 billion euros, $12.7 billion) worth of food and drink globally, the F..
Cross Channel Integration: Best Practices

Power Retail
Modern retailers are beginning to understand the value of multichannel, offering customers the ability to shop via bricks-and-mortar stores, e-commerce sites, catalogues and call centres. However, these channels are often based on long-held technologies and infrastructures that make it difficult for customers to move seamlessly between channels. In a cross-channel world, the parameters of retail success have less to do with price point and everything to do who can offer the best shopping experience. This report explores the current cross-channel retail landscape and examines issues associated with satisfying the cross-channel shopper. It combines case study, expert opinion and best practice examples to inspire your move towards a cross-channel future.
TradeBriefs Publications are read by over 10,00,000 Industry Executives
About Us
|
Advertise
|
Archives
|
Privacy Policy
You are receiving this mail because of your subscription with TradeBriefs.
Our mailing address is GF 25/39, West Patel Nagar, New Delhi 110008, India