From the Editor's Desk

Why Do We Undervalue Competent Management?

Neither great leadership nor brilliant strategy matters without operational excellence.

Business schools teach MBA students that you can't compete on the basis of management processes because they're easily copied. Operational effectiveness is table stakes in the competitive universe, according to the strategists. But data from a decade-long research project involving 12,000 firms challenges that thinking.

The study examined how well companies performed 18 core management practices. It found vast differences in how they execute basic tasks like setting targets, running operations, and grooming talent, and that those differences matter: Firms with strong managerial processes do significantly better on high-level metrics such as profitability, growth, and productivity. What's more, the differences in process quality persist over time, suggesting that competent management is not easy to imitate.

In this article the authors review the findings of the research and explore what prevents executives from investing in management capabilities, arguing that such investments are a powerful way to become more competitive.

Continued here

TradeBriefs: Newsletters for Decision-Makers!
Management Learning, Tech, Finance, Health, Science, World News - Everything you need to get ahead at Work and in Life!

Our advertisers help fund the daily operations of TradeBriefs. We request you to accept our promotional emails.

Want the newsletters, without the promotional mailers?
Get an (ad-free) subscription to TradeBriefs Premium for just $2 per month.

Flipkart to hire 1.15 lakh for festivals
The Big Billion Days require investments for capacity, storage, sorting, packaging, human resour-ces, training, and delivery
Advt: Work for the best employer - Yourself
Advantages - Best B2B audience in India, no hard-selling or up-front costs involved, access to our content repository and air-tight agreements with instant gratification. Apply now
Poshmark forays into Indian market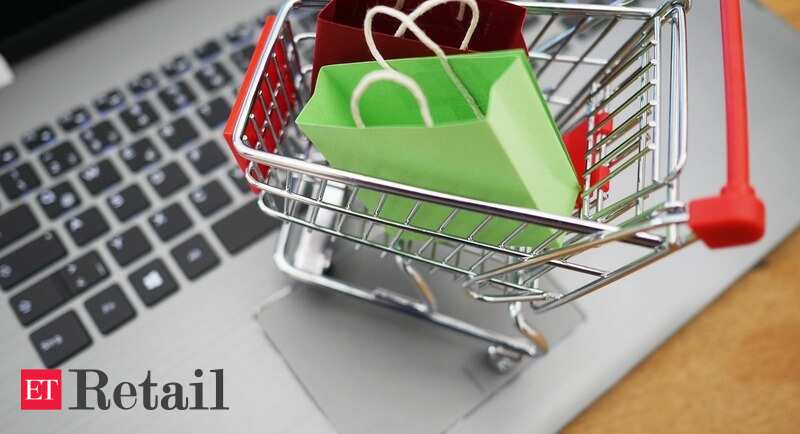 "India is our first market in Asia and we are excited for multiple reasons...India is culturally vibrant and I really believe that what Poshmark bring..
Amazon to bring palm-recognition tech at music concert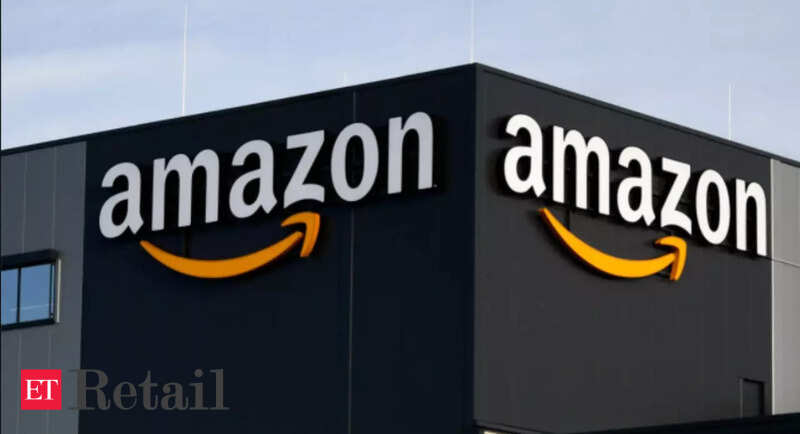 This is the first time the technology, called Amazon One, will be used outside some of Amazon's stores.
MMA, GroupM, Amazon Advertising launch playbook for brands to create media strategies
The playbook covers expected consumer sentiment, role of digital channels & strategies for marketers for upcoming Diwali season
Roll-up ecommerce: How Powerhouse91 enables brands to grow multifold and become profitable
Powerhouse91, backed by Titan Capital and US-based Crossbeam Venture Partners, operates brands across three different categories - personal care, sports & fitness, and general wellness, with each of them projected to become multi-million dollar businesses over the next year.
Join consumer marketing leaders at e4m-Taboola virtual roundtable today
Some of the eminent speakers at the event will be Amit Tiwari, Amit Sethiya, Adil Sanwari, Bharat Arora, and Prashant Dhar
15 September 2021 Flipkart Daily Trivia Quiz Answers: Answer to win exciting prizes
The e-commerce website Flipkart is hosting Daily Trivia Quiz. 15 September 2021 Flipkart Daily Trivia Quiz Answers has already gone live
D2C Startup Onesto Labs Raises Funds From 72 Ventures, Sanjay Nayar, Others
Onesto Labs will utilise the fresh capital to strengthen its research and development capabilities, hire talent, and brand and marketing.
From zippers to glass, shortages of basic goods hobble US economy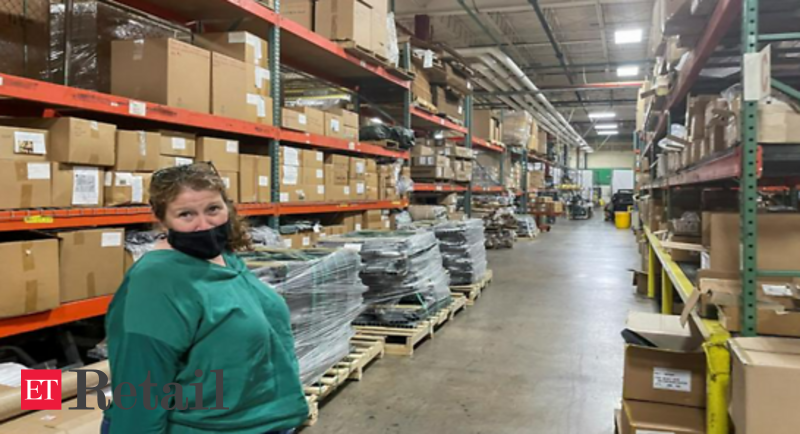 Shortages of metals, plastics, wood and even liquor bottles are now the norm.
Jungle Ventures raises $225 million to invest in India, Southeast Asia startups
There has been a flurry of fundraising activities and initial public offerings in Southeast Asia and India, where the tech industry is having a boom year
Flipkart sees huge growth; bitcoin over gold for Dhanteras?
The pandemic has by turn boosted and hobbled ecommerce platforms but Flipkart for one seems to have thrived on the whole, based on its latest numbers, which we report exclusively today.
Haryana to open 2,000 grocery stores for youth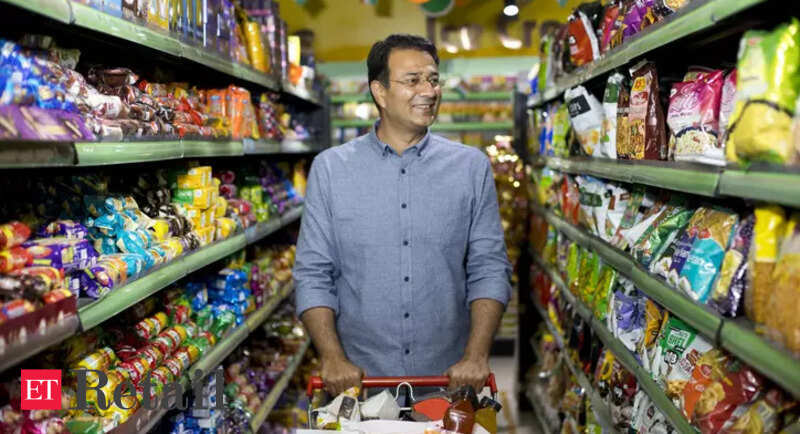 The retail stores named "Har-Hith" are part of the scheme launched by Chief Minister Manohar Lal Khattar last month as part of which a chain of grocer..
Realme 8s to go on first sale today on Flipkart with Rs 1,500 bank discount
Realme launched the 8s smartphone last week and it brings a decent mix of specifications to the table.
GrabAds partners GroupM to increase eCommerce footprint for brands
As part of the partnership, GrabAds will provide GroupM's clients with early access to its latest advertising features and solutions, such as Rank Boosters and GrabAds Masthead.
'The more transparent a brand is, the stronger the consumer trust it earns'
Chowdhary, Co-founder & Co-CEO, Body Cupid Pvt Ltd, shares insights on the trends in the beauty and wellness industry, the need for sustainable products, their marketing strategy, and more
10 September 2021 Flipkart Daily Trivia Quiz Answers: Answer to win exciting prizes
The e-commerce website Flipkart is hosting Daily Trivia Quiz. 10 September 2021 Flipkart Daily Trivia Quiz Answers has already gone live
RBI Allows Card-on-File Tokenisation: What Is It? Is It Safer for Consumers?
We explain RBI's changes to tokenisation guidelines and how they will impact payment aggregators and consumers.
ABFRL targets to hit Rs 25,000 cr revenue after 5 years: Kumar Mangalam Birla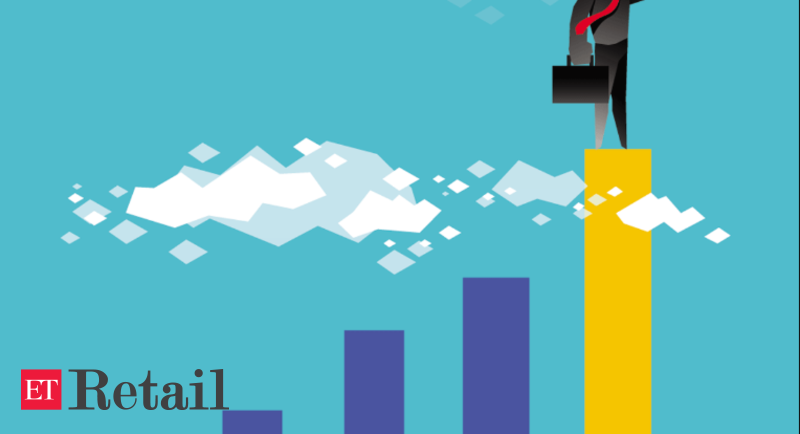 In the pandemic hit FY21, ABFRL had recorded net revenue of Rs 5,249 crore and an EBITDA of Rs 628 crore. It was Rs 8,788 crore in FY20.
How this water and air purifier brand forayed into mattresses during the pandemic
Sleep innovation has been a buzzing industry lately, and entrepreneur Rakesh Malhotra, Founder, Livpure, decided to not let the market opportunity pass by.
Amazon developing new point-of-sale system to attract small businesses: Report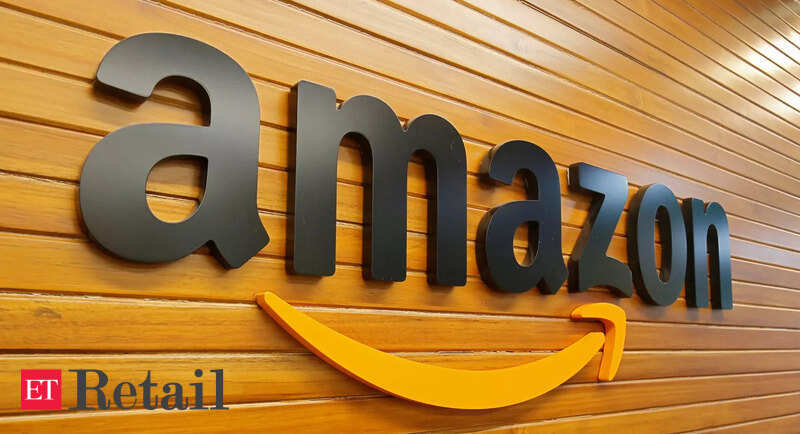 The move will allow Amazon to compete with Canada's Shopify and U.S. payments giant PayPal, which already offer POS systems for payments for small bus..
Govt to take balanced approach on e-commerce rules: Consumer Affairs Secretary Leena Nandan
NEW DELHI: The government will adopt a "balanced" approach while finalising the amendments proposed to the Consumer Protection (e-..|News Track
Ola's GMV crosses pre-Covid levels on robust recovery post second wave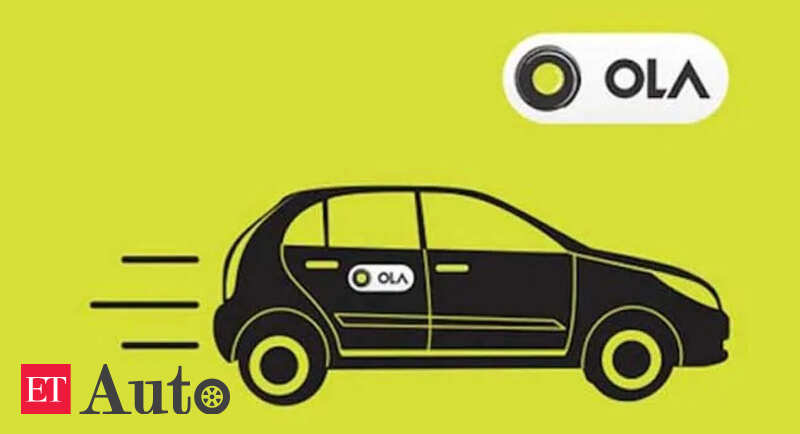 GMV (gross merchandise value), for Ola, refers to the fare paid by customers for rides.
Will take balanced approach on changes to consumer protection rules for e-commerce: Govt
Speaking to reporters, Nandan said, "We have received a lot of suggestions and views… now, taking them into account, we will come out with whatever is the best formulation from the consumer's perspective."
Pandemic changed Indias online retail and here is the future
If the last 2 years have been an amazing journey for online retail, the projections are a lot more optimistic.
Ford hires exec formerly in charge of Apple's car project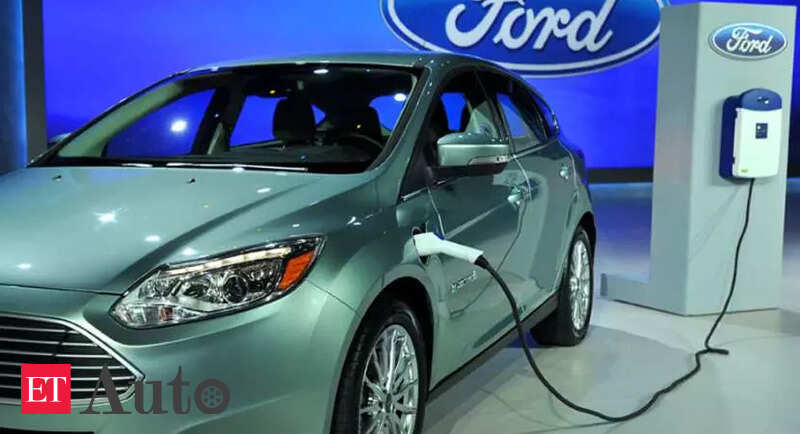 Field will be in charge of building out passenger systems like navigation, driver-assist technology, connected systems and cybersecurity across all of..
Here is how AI is transforming reproductive treatments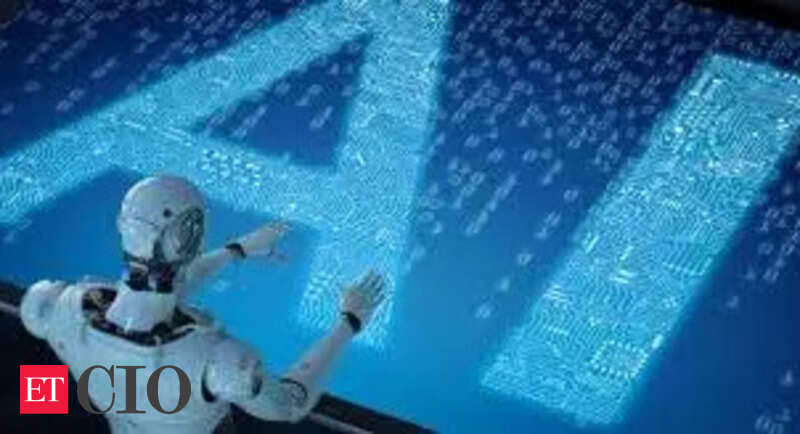 Nitiz Murdia, Co-Founder and Director of Marketing & Embryology at Indira IVF Group, talks about the use of AI in the diagnoses and treatments of repr..
Flipkart Daily Trivia Answers For Today, Sept 8, 2021: Answer And Win Exciting Rewards
Get all Flipkart Daily Trivia Answers for September 8, 2021, here. Here's how you can take part in the Flipkart Daily Trivia Quiz and win rewards.
In the digital age, every enterprise has to be a knowledge company 30 quotes of the week on digital transf
From digital change to Digital India, these quotes from the week of August 30 – September 5 capture tech impacts sweeping across the world.
Ford India MD, director granted pre-arrest bail in cheating case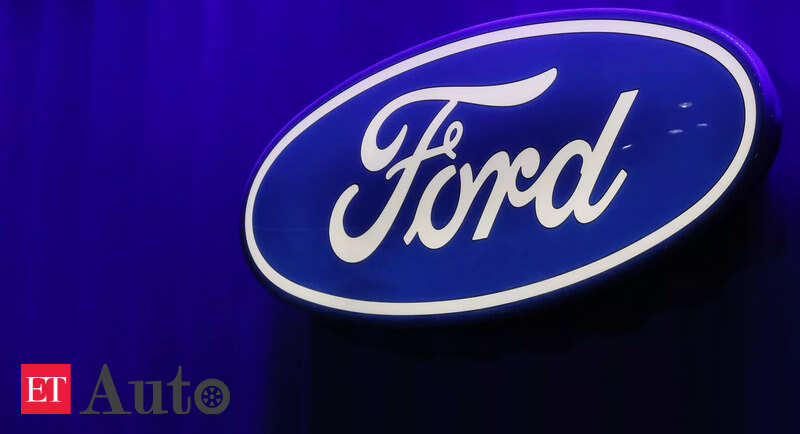 Granting relief, the judge noted that the investigating officer (IO) nowhere stated that custodial interrogation or arrest of the two accused is requi..
Myntra partners with Better Cotton Initiative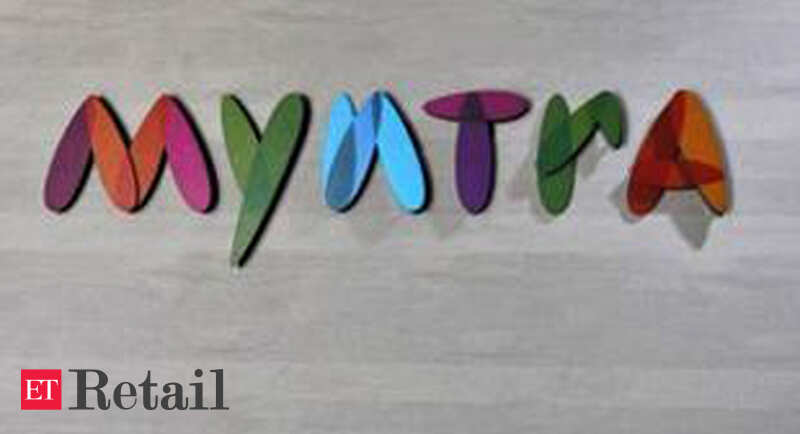 "Through this partnership, Myntra will focus on sourcing 10 per cent of its cotton requirements from BCI, to begin with, and in the next five to seven..
This Thrasio-like startup enables profitable third-party ecommerce sellers to scale by acquiring them
Bengaluru-based startup 10Club has so far acquired 10 profitable sellers, out of which three are fully incorporated. It is now looking to scale.
Myntra scales up sustainability efforts, becomes the first e-commerce player in the country to partner with Better Cotton Initiative
Bengaluru: Myntra has become the first e-commerce enterprise in India to partner with Better Cotton Initiative (BCI), a global non-profit organization, heading the largest cotton sustainability pro…
Lee Fixels new fund invests over $75 mn in IPO-bound Delhivery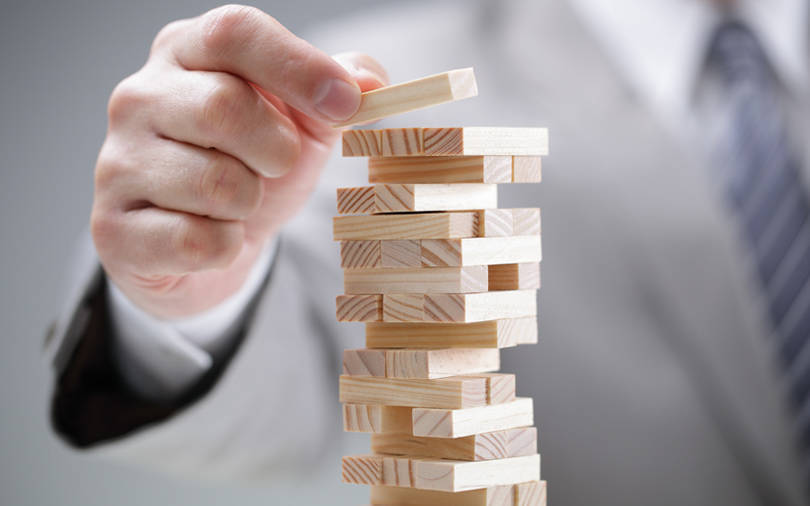 Ahead of its proposed initial public offering (IPO), logistics company Delhivery has raised over $75 million in funding from Addition--a
What Shopee's entry into India means for online shoppers
Singapore, September 6 (ANI): Last week, news reports from Singapore emerged that Shopee, the number one e-commerce platform in Southeast Asia is taking initial baby steps to enter the India market.
Phone companies sweeten retailer deals ahead of festivals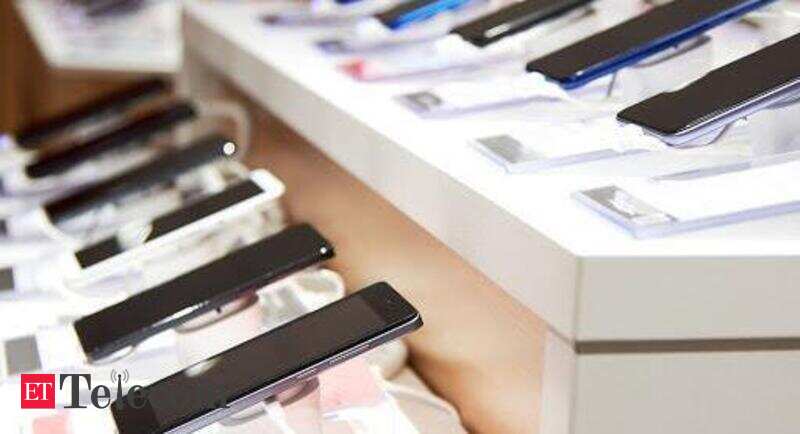 Retailers say some brands are pushing models priced more than Rs15,000, at the cost of lower-priced devices due to inventory challenges.
PepsiCo India launches 'tidy trails' in Mathura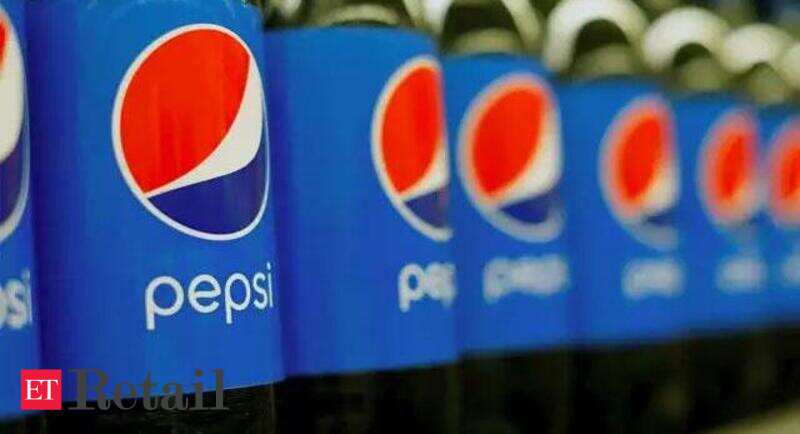 The initiative was flagged off on Sunday and a dedicated mobile van has been deployed that will visit more than 400 shops to create awareness and coll..
Trade deficit may continue to widen in 2nd half of FY22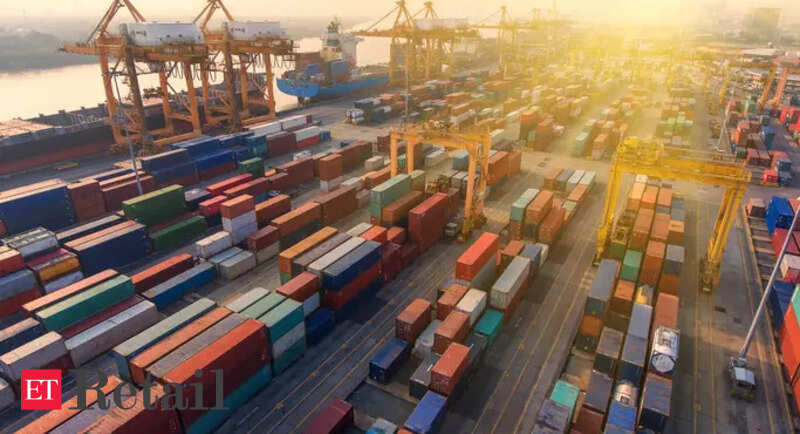 Exports in August increased 45.2 per cent to $33.1 billion but declined sequentially by 6.5 per cent.
JD.com appoints its first ever president, founder to focus on long-term strategies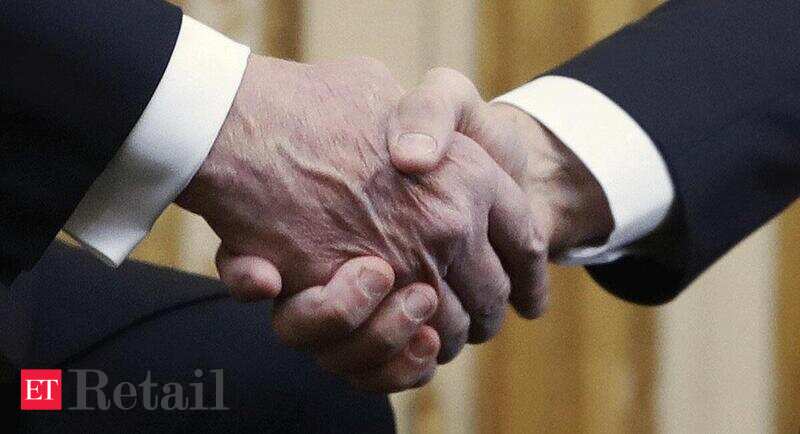 Lei, previously the CEO of JD Retail, will fill the new position and lead the day-to-day operation and development of JD.com's various business units,..
6 September 2021 Flipkart Daily Trivia Quiz Answers: Answer to win exciting prizes
The e-commerce website Flipkart is hosting Daily Trivia Quiz. 6 September 2021 Flipkart Daily Trivia Quiz Answers has already gone live.
India's unicorns of tomorrow
The Hurun Research Institute has released its inaugural 'Hurun India Future Unicorn List 2021' to rank startups that are knocking at the doors of a billion-dollar valuation.
We keep honesty & consumer at the centre of every communication: Vijayaraghavan Venugopal
Vijayaraghavan Venugopal, CEO & Co-Founder, Fast&Up, talks about company's shift from being B2B to D2C, marketing plans, diversification of portfolio, collaboration with Varun Dhawan, and more
APAC online retail predicted to reach US$2.8 trillion by 2025
Meanwhile, eCommerce growth for 2021 is forecasted to be at 11% and grocery is predicted to be the fastest-growing category (26%) this year.
Brexit hits UK food and drink exports to EU: Industry data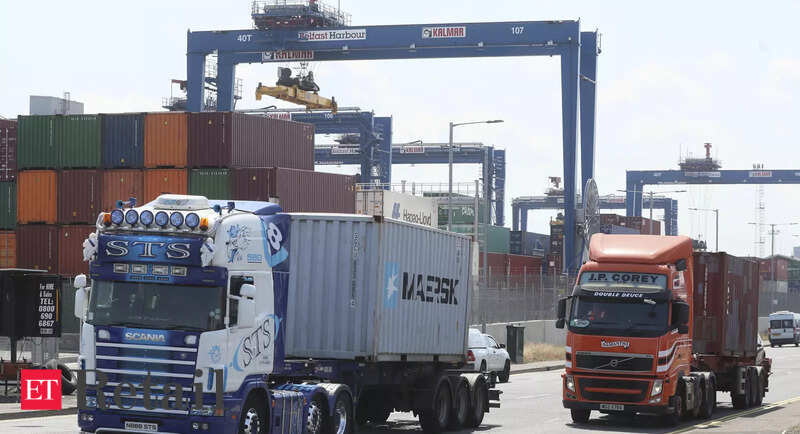 In the period from January to June, Britain exported a total £9.2 billion (10.7 billion euros, $12.7 billion) worth of food and drink globally, the F..
How e-commerce is reshaping retail real estate RREEF

With the recession's financial strains still raw, consumers demand even more value, on top of the greater convenience they have come to expect. There are outstanding opportunities in the retail sector, but investors must be more selective in their asset selection, preferring well-located sites and unique shopping environments over commodity space in inferior locations.
TradeBriefs Publications are read by over 10,00,000 Industry Executives
About Us
|
Advertise
|
Archives
|
Privacy Policy
You are receiving this mail because of your subscription with TradeBriefs.
Our mailing address is GF 25/39, West Patel Nagar, New Delhi 110008, India