From the Editor's Desk

The mindsets and practices of excellent CEOs

For all the scrutiny of the CEO's role, though, little is solidly understood about what CEOs really do to excel. McKinsey's longtime leader, Marvin Bower, considered the CEO's job so specialized that he felt executives could prepare for the post only by holding it. Many of the CEOs we've worked with have expressed similar views. In their experience, even asking other CEOs how to approach the job doesn't help, because suggestions vary greatly once they go beyond high-level advice such as "set the strategy," "shape the culture," and "get the right team." Perhaps that's not surprising - industry contexts differ, as do leadership preferences - but it illustrates that fellow CEOs don't necessarily make reliable guides.

Continued here

Read TradeBriefs every day, for the top insight!

Advertisers of the day
Emeritus: Join the PG Diploma in Innovation & Design Thinking program
Isha Leadership Academy: Join Sadhguru to Scale-up your Business and Yourself, Nov 27-30, 2019

Our advertisers help fund the daily operations of TradeBriefs. We request you to accept our promotional emails.
Flipkart to collect plastic packaging back from customers
The pilot project by Flipkart has been rolled out in Mumbai, Bengaluru, Dehradun, Delhi, Kolkata, Pune, and Ahmedabad to begin with.
Advt: Work for the best employer - Yourself
Advantages - Best B2B audience in India, no hard-selling or up-front costs involved, access to our content repository and air-tight agreements with instant gratification. Apply now
Walmart logs $290 mn impairment for Jabong, sees strong growth from Flipkart, PhonePe
Walmart logged 2.5 per cent rise in revenue at USD 128 billion for the third quarter, even as its operating income fell by 5.4 per cent to USD 4.7 billion.
Sachin Bansal infuses 890 cr into Navi Technologies
Bansal and Navi Technologies appear to be sharpening their focus on urban mobility and financial services.Sachin Bansal has also invested $3 million each in debt in scooter-sharing startups Vogo and Bounce
Fallout of Softbanks big reality check
The Japanese giant's woes will have an impact on the global startup ecosystem. We take a look at its India portfolio.SoftBank is a large investor in 9 unicorns—out of 20 firms that became unicorns in the past 5 years — with its most valuable holdings being Oyo, Ola, Paytm. But investments have slowed
India Needs an Alibaba to Accelerate E-Commerce
How does one describe an online retailer that manages to make USD 1 billion worth of sales in just 85 seconds after its marquee event goes live on the digital p
TikTok has a secret user: Facebook CEO Mark Zuckerberg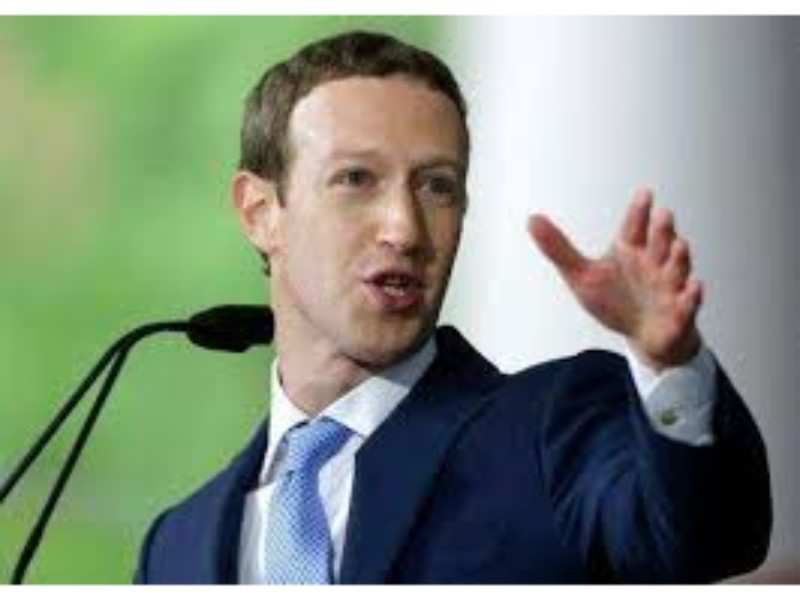 TikTok seems to be have a celebrity 'secret' member -- Facebook CEO Mark Zuckerberg. According to a report in BuzzFeed, the account uses the handle "@finkd", the same handle which Zuckerberg uses on Twitter. But it is not a verified accoount. However, at the same time, it is tied to Facebook CEO's verified Instagram account which makes the link clear.
CAIT Tightens Noose On Ecommerce Companies, Calls for Blanket Ban
Amid the ongoing nationwide protest against the ecommerce companies, CAIT's Gujarat unit has now demanded a complete ban on ecommerce.
Mind the scam: How to shop safely online on prominent sale days?
New Delhi (India), Nov 14 (ANI): While online sales come with great alluring offers, they also come with the risk of frauds in e-commerce vicinity.
Walmart sees large growth opportunity in India through Flipkart and PhonePe
The CEO of Walmart was effusive in his praise over the performance of both Flipkart and PhonePe in the last one year. He also expects this momentum to continue.
Indian Online Grocery Market: Industry Analysis and Forecast (2018-2026)
Indian Online Grocery Market was valued at US$ XX Mn in 2017, and is anticipated to reach US$ XX Mn by 2026 at a CAGR of about XX % during a forecast.   Rise in e-commerce industry is a major driving factor behind the growth of the Indian online grocery market. Further, the online grocery store …
Global drivers of online shoppingTGi

With the surge of online shopping and multiplatform digital advertisement, the question remains whether people behave and shop differently across regions and will they continue to do so. The This paper points towards difference rather than homogeneity in people's online behavior in the Middle East, Latin America, Western Europe and the US.
TradeBriefs Publications are read by over 10,00,000 Industry Executives
About Us
|
Advertise
|
Archives
|
Privacy Policy
You are receiving this mail because of your subscription with TradeBriefs.
Our mailing address is GF 25/39, West Patel Nagar, New Delhi 110008, India