From the Editor's Desk

If You've Established Boundaries in These 7 Areas, You're Well On Your Way to Finding Meaningful Work

Finding meaningful work (work that uses your talents and strengths, is rewarding, and ignites you emotionally) is not the norm. The sad truth is, most spend their entire careers going through the motions with little connection to what they do. But, it's not for lack of trying.

I think most of us fail to find fulfilling careers because we don't know where to look. Rather than consulting our own conscious taking inventorying of our skills and passions, we mimic others. We don't know how to define meaningful work for ourselves, so we borrow it.

I would know. I spent the first half of my career chasing this "outer" definition of success. You know, the sexy titles, accolades, and spoils of success. I based all of my early career choices on things like perception, life-style, and notoriety. It didn't work out. Five years in and I was disengaged with zero ideas on what I wanted to do.

Continued here

Read TradeBriefs every day, for the top insight!

Advertisers of the day
Columbia Business School: Executive Program in Management | Starts Nov 2019 | Apply Now to get early application benefit of USD $3000
Columbia Business School: Apply for Digital Business Leadership Program | Alumni Benefits | Avail USD $3000 early application benefit

Our advertisers help fund the daily operations of TradeBriefs. We request you to accept our promotional emails.
Now, Mumbai citizens can pick up Amazon deliveries from railway stations
Amazon has tied up with the Indian Railways for launching the service.Customers can select any of the four stations on the checkout page of their order and collect their packages on their way
Advt: Work for the best employer - Yourself
Advantages - Best B2B audience in India, no hard-selling or up-front costs involved, access to our content repository and air-tight agreements with instant gratification. Apply now
Exclusive: Swiggy to debut in payments with consumer wallet and UPI
Swiggy is launching payments products - consumer-facing wallet and UPI. These products will make debut in the next three to four months
WeWorks IPO is in flux and its bondholders are getting nervous
WeWork sold $702 million of junk bonds in a debut offering in April 2018, with $669 million still outstanding.
Flipkarts wholesale arm receives Rs 1,616 Cr from parent
The last round of fund infusion was in January 2019 when it received about $201 million (Rs 1,431 crore) from Flipkart Private Ltd, Singapore.
[Funding alert] CPPIB invests $115M in logistics unicorn Delhivery
Following the investment, the Canada Pension Plan Investment Board (CPPIB) will have one seat on Delhivery's Board.
Oman to host e-commerce conference to put the spotlight on importance of digital transformation
One of the fundamental aspects of the global economy today is a focus on digital transformation. Oman is one such country that has been experiencing its own share of rapid digital transformation. As part of the country's drive towards a digital economy, the Ministry of Commerce and Industry, Oman i
Flipkart, Amazon Establish New Retail Networks Ahead Of Ecommerce Battle With Reliance
Walmart-owned Flipkart, tech giant Amazon have taken major steps to increase their retail network ahead of Reliance's entry into ecommerce.
Indian Govt Is Working On An Ecommerce Platform For MSMEs, Says Nitin Gadkari
The government's ecommerce platform will be called Bharat Craft. Nitin Gadkari earlier said the portal can bring about INR 10 Lakh Cr. turnover to MSME sector.
Flipkart launches new 'Mobile Exchange Program'
It shall help consumers to get a reasonable price for their old mobile phones, against the purchase of a new device in the same category.
Myntra takes to videos to reach customers ahead of the festive season
To start with, Myntra is launching a reality show called Fashion Superstar aimed at identifying India's next big fashion influencer
Binny Bansal plans new VC fund of $300-400 million
The new VC fund is likely to provide growth-stage capital to startups and it will look at companies outside of India and the South East Asia region
The half-truths of first mover edge
Making an early entry into a new industry or product category gives any startup a head start but doesn't guarantee success; it's executing at scale that spells a real win
Flipkart onboards 27,000 kirana shops to strengthen last mile delivery
The move is expected to further strengthen and personalise e-commerce experience for Flipkart's existing 160 million customers, help deepen its reach to newer geographies and consumers and support 'kiranas' by enhancing their income.
Cashfree launches instant refunds for online payments in India
Cashfree has announced the introduction of instant refunds on online payments for ecommerce businesses in India.
Smaller towns to lead the growth of Home category for Flipkart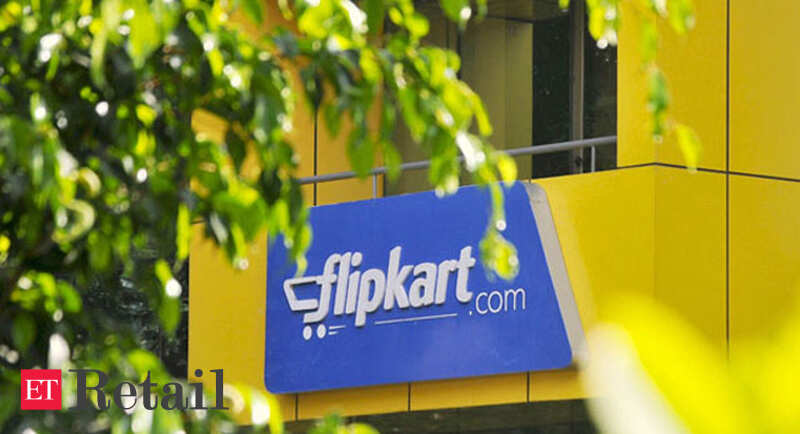 Introduced on the Flipkart platform in 2014, the home category has seen continuous expansion in the last few years with the aim of meeting the Indian ..
All That Glitters Is Not Gold: The Hard To Digest Economics Of Foodtech
Online food orders are weighing down on restaurant profits, but food aggregators are also not laughing their way to the bank
CCI clears Amazon's 0.51% equity acquisition in Quess Corp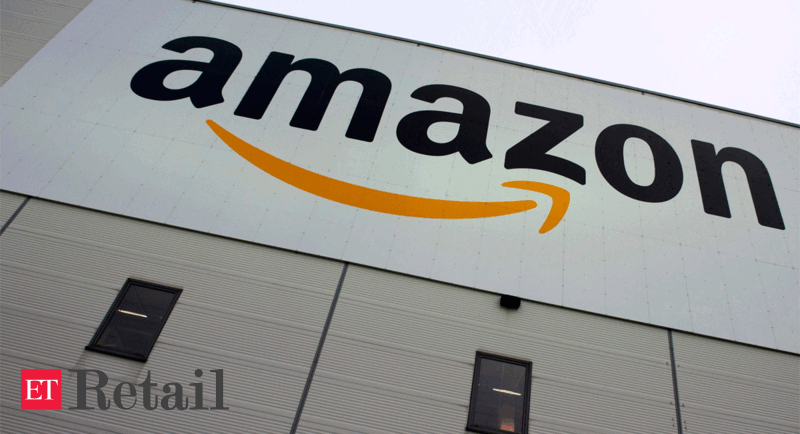 Quess Corp in a regulatory filing on July 12 had said its board has approved the issuance of over 7.54 lakh equity shares to Amazon.com NV Investment ..
Pepperfry Aims To Go Public In Next 12-18 Months: CEO
Mumbai-based online furniture and home products marketplace Pepperfry is looking to go public in the next 12-18 months.
Struggle to survive in a market bossed by Amazon and Walmart
The logistics of supplies, deliveries, returns, and cash payments are a drain on the purse in this evolving market.Instead of selling directly to consumers like fashion e-tailers, social commerce startups are enabling resellers who have their own following on social media channels
Flipkart Big Billion Days: How to exchange old phones for value
Flipkart's Big Billion Day Sale is slated to begin soon. Check out how you could exchange your old phones and buy new ones at reduced prices. Check out tips.
CPPIB acquires 8% stake in logistics firm Delhivery
Canada's largest pension fund manager bought the stake at a valuation of around $1.5 bn.CPPIB invests in Delhivery through Fundamental Equities Asia Group
Flipkart 'Massively' Expands Pick-up Operations In 800 New Cities And Towns
Flipkart said on Thursday it has 'massively' expanded the reach of its pick-up operations in 800 additional cities and towns across the country in the last
Alibaba Group to launch first fully-owned ecommerce business in India
The Chinese behemoth said it is planning to foray in the ecommerce space through its subsidiary UCWeb, and that its entry will not have an adverse impact on Paytm or Snapdeal.
No slowdown in the e-com industry: Prakash Rochlani, Director, Last Mile Operations, Amazon India
Rochlani who was in Guwahati while talking to ET said, "We have not seen any slowdown in e-commerce. This trade accounts for nearly three percent of the retail industry."
Replying to CCI's study findings, AIOVA cries foul over e-commerce malpractices
Replying to the initial findings of the sectoral study, AIOVA has issued comments touching several issues faced by the third-party sellers
Films dominate streaming service consumption in India: Report
For 30% of consumers, full-length feature films are the most popular category on OTT platforms.Another 20% opted for movie-related content such as music videos
Digital platforms will remain a critical element of our retail strategy: Neeraj Bahl,
In an exclusive conversation Neeraj Bahl, Managing Director And CEO, BSH Home appliances sheds light on the growth strategy of the company.
Amazon India plans to scrap single-use plastic, joins rival Flipkart
BENGALURU/NEW DELHI — Amazon.com Inc's India unit plans to replace single-use plastic in its packaging by June 2020, the company said on Wednesday, the latest move by an ecommerce giant…
How Sales Tax Complexities Shape eCommerce, Sellers Business Decisions
States now operate without federal guidance over taxing out-of-state merchants for online sales — so each is making its own rules. That creates a complex selling environment that eTailers struggle to navigate, says Ted Hettich, chief sales officer of online shopping marketplace Fruugo. In the Next-Gen Sales Tax Tracker, he explains how economic nexus policies impact business decisions and the role of marketplaces to ease sellers' tax compliance burdens.
Amazon may launch a hand recognition payment system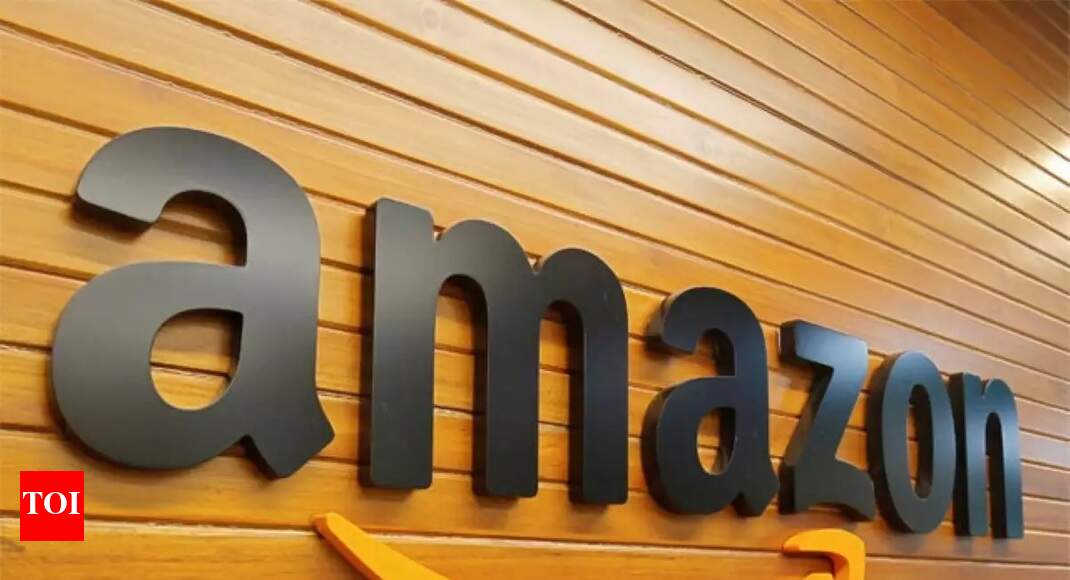 Biometrics are quite the norm in various walks of life where technology is involved. Fingerprint sensors, facial recognition systems are commonly used
Club Factory overtakes Snapdeal to rank third after Amazon and Flipkart
New Delhi [India] Sept 04 (ANI/NewsVoir): Club Factory, the leading E-commerce platform, has surpassed Snapdeal to become the 3rd largest shopping app (in terms of MAU) in India since June 2019 after retaining number 1 rank in Google Play Shopping App category, according to data analytics platform App Annie.
Swiggy Goes Beyond Food Delivery With New Service Swiggy Go, Expands Swiggy Stores
Today, India-based delivery service Swiggy took a few steps beyond the food world by launching Swiggy Go, an instant pickup and drop-off service that will deliver everything from laundry to house k…
Neutrality of ecommerce marketplace important to sellers, finds survey
The survey said that 94 percent of the respondents felt that sellers controlled by the marketplace (through various arrangements) hurt their (sellers) business on the platform.
How one-click payment helps PayPal reduce Online cart abandonment instances
PayPal's India-centric test-run of one-click payment authentication technology is likely to reduce instances of shoppers not completing an online purchase.
90% of online sellers against private labels owned by e-commerce platforms: TECI survey
The news is about 90% of online sellers against private labels owned by e-commerce platforms: TECI survey the latest news updates from ecommerce Sector in India. Newsbarons is a greatest source of Industrial and business news updates around the world.
With an eye on next 200 mn internet users, Flipkart introduces Hindi interface
Flipkart's announcement comes at a time when Hindi's internet user base is poised to outgrow English by the year 2021 .'As language is a convenience and not a barrier, we believe this native language capability will play a significant role in further adoption of e-commerce in the country,' says Flipkart CEO
Implementing shipping software can be a big step in scaling your e-commerce business -- providing a way to create shipping labels quickly, to gain access to carrier discounts, and more. With the holidays approaching, now is the time to get smart about your options. Before deciding to buy, it's important to know which features to prioritize. Label printing should be the bare minimum it can do.
Indian ecommerce market size set to touch $230 billion by 2028: Report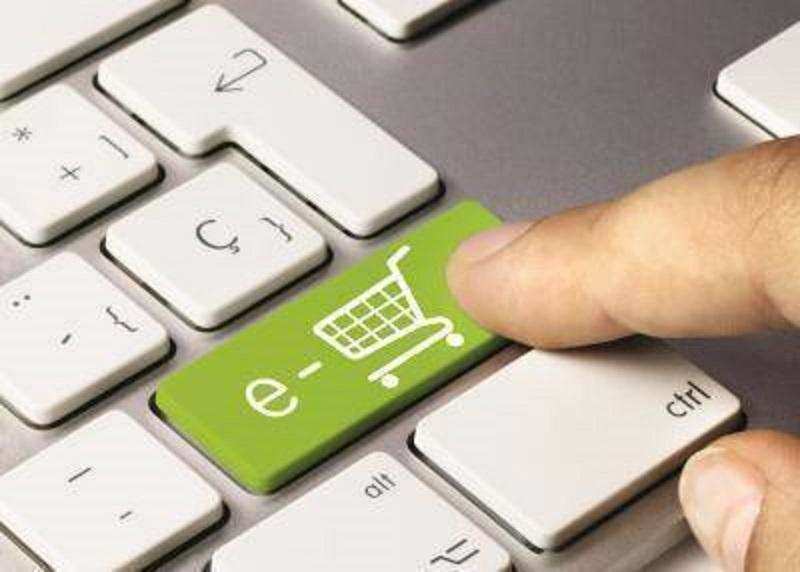 The Indian e-commerce marketsize is likely to reach $230 billion in a decade as it's outpacing the offline retail segment's growth, according to a report released on Tuesday.
Amazon Roundup: India, Indonesia, Canada Logistics, Policing, Audible, IRS
Amazon is strengthening its position in India despite regulatory setbacks; investing in a leading Indonesian ecommerce company; increasing logistics capabilities in Canada; and plenty more in the U.S.
Deep discounts, opaque algorithms cause for friction across ecommerce sector, finds CCI study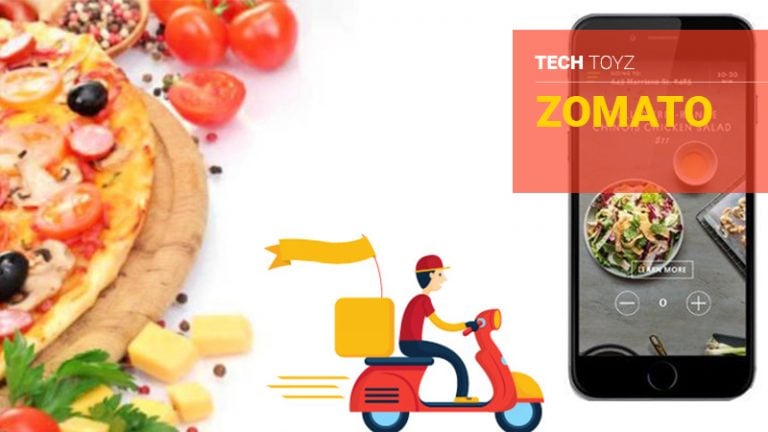 Deep discounts and opaque use of algorithms by online platforms are a growing concern for not just restaurants, whose bitter quarrel with food aggregators received much ink recently, but also for hotels and retailers, says a new study.Get latest Business online at cnbctv18.com
Ecommerce companies Flipkart, Amazon may face a repackaging challenge
The government is thinking of ways to make ecommerce companies recycle the waste that they generate.
Tiger Global raises stake in Flipkart; buys shares from Binny Bansal
Bansal has transferred part of his holding to two Tiger Global funds.This is the third time that Bansal has sold a tranche of his shares since Walmart took over the e-commerce firm
Amazon selling unlicensed cell signal boosters: Report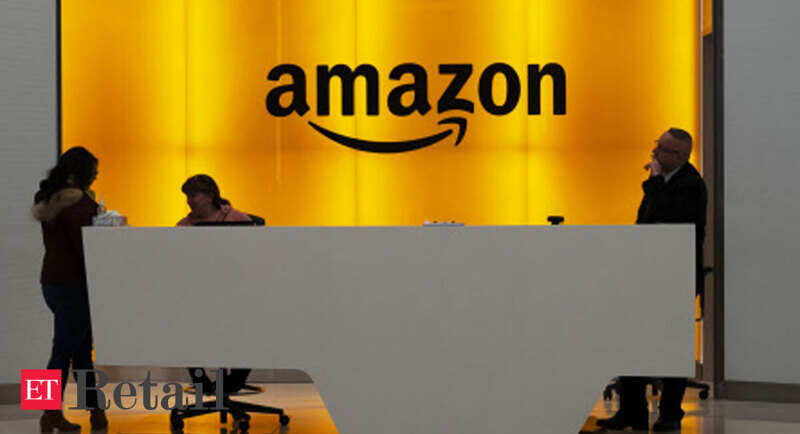 Signal boosters can reportedly disrupt entire networks and now retail giant Amazon has been found selling unlicensed mobile phone signal boosters.
Amazon Challenges HC Order Banning Sale Of Direct Selling Firms; Is It Amazon vs Amway, Oriflame, Modicare?
Amazon has challenged Delhi HC order banning online sale of direct selling products such as Amway, Oriflame and others. Is this Amazon vs Amway now?
Flipkart aims to double its sales during Big Billion Day
Firm aims to generate gross merchandise value of ₹1 trillion in FY20, up 45% from FY19.Ahead of the festive season and Big Billion Day sale, customers have the opportunity to earn SuperCoins
Snapdeal Founders Kunal Bahl, Rohit Bansal Set Up Titan Capital Investment Fund
Snapdeal founders Kunal Bahl and Rohit Bansal have come together to set up an investment vehicle, Titan Capital.
Follow these steps to file consumer complaint online
The helpline, consumerhelpline.gov.in, has been launched by the Department of Consumer Affairs to create awareness, advise and redress consumer grievances and act as a central registry for lodging consumer grievances.
PhonePe, Paytm have till February 2020 to update KYC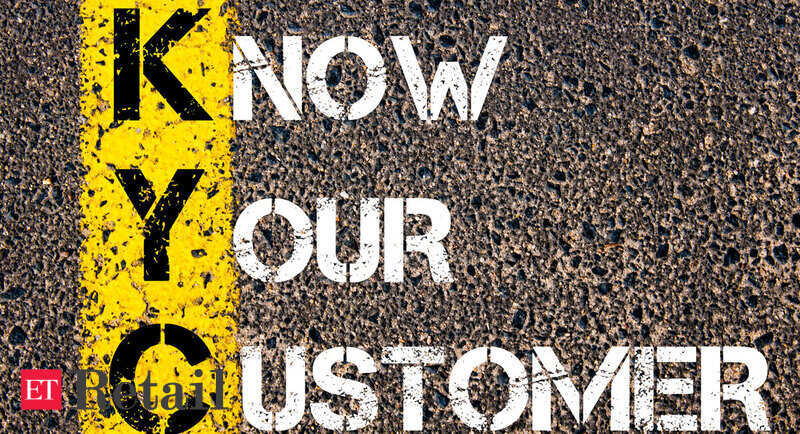 Industry body Payments Council of India hopes that the government would come up with a method that would enable mobile wallet users to avoid face-to-f..
Demystifying the online shopper: 10 myths of multichannel retailingPwC

This paper attempts to debunk the conventional wisdom about online consumer behavior.
TradeBriefs Publications are read by over 10,00,000 Industry Executives
About Us
|
Advertise
|
Archives
|
Privacy Policy
You are receiving this mail because of your subscription with TradeBriefs.
Our mailing address is GF 25/39, West Patel Nagar, New Delhi 110008, India