Sree Vijaykumar
From the Editor's Desk

"Everyone sets out to build a great company where great employees all get along, work hard and profit," Adam Pisoni, founder of Yammer says. "In reality, more commonly you'll find yourself not trusting the people you work with and running around like madman trying to keep track of what everyone's doing. You'll end up slowing everyone down trying to make sure everyone is making the right decisions. You'll feel like if you don't have the pedal to the metal the whole time, the whole thing will collapse." At the heart of this problem is a widespread misconception of what it means to be a company leader. If you're a founder, you're probably laser-focused on building a great product. But earlier than you might imagine, you need to shift your thinking away from building a great product to building the company that builds the great product. It's a subtle but powerful distinction. If you're still required to answer every question, you're never going to scale, Pisoni says. More here

Advertisers of the day
EMERITUS: Get future ready with the Digital Marketing course by Columbia Business School Executive Education
EMERITUS: Learn Digital Marketing from Prof. David Rogers, faculty at Columbia Business School Executive Education | Starts March 2018

Our advertisers help fund the daily operations of TradeBriefs. We request you to accept our promotional emails (B2B Decision-Makers, B2C Decision-Makers, TradeBriefs Premium).
Paytm named official umpire partner for IPL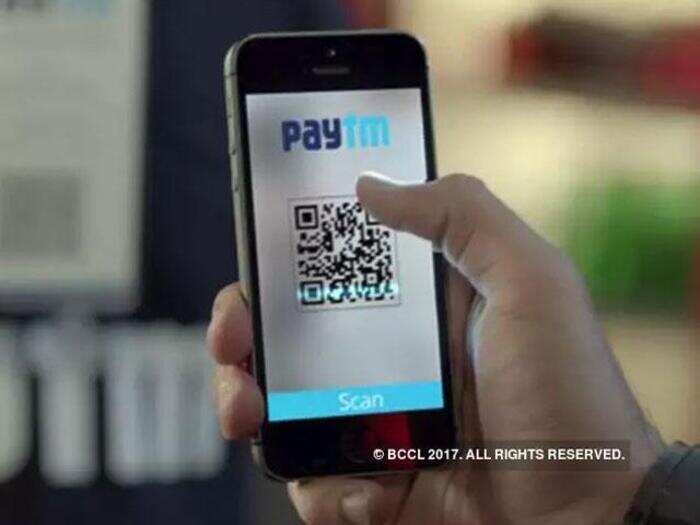 The Board of Control for Cricket in India (BCCI) on Monday announced its association with Paytm as the official umpire partner of the Indian Premier L..
Advt: Work for the best employer - Yourself
Advantages - Best B2B audience in India, no hard-selling or up-front costs involved, access to our content repository and air-tight agreements with instant gratification. Apply now
Personal care startup Mcaffeine raises pre-Series A round
Ecommerce-driven personal care startup MCaffeine has raised its Rs 3.2-crore ($500,000) pre-Series A funding round from a clutch of angel investors. The round was led by Wazir Advisors founder Harm…
Flipkart Mobile Bonanza: 5% on SBI cards and other upcoming offers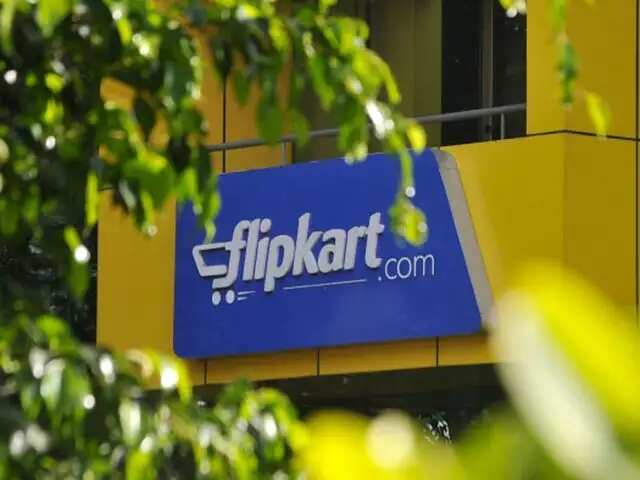 Domestic e-commerce giant Flipkart is giving customers another chance to buy smartphones at discounts. The firm is holding 'Mobiles Bonanza', which will be starting from March 13 and will go on until March 15. As a part of the offer, the company will let customers buy smartphones across popular brands at lesser than usual prices. But like always, there's a catch. Customers using SBI credit cards will be the only ones getting 5% off on smartphones.
Essence CEO Christian Juhl: Rise of video-streaming platforms will see ad dollars shifting
India is our highest growth market. Globally, Essence is growing at 35% and I expect India to grow faster than that, says CEO Christian Juhl
Digital-only media consumer growth in India to double to 4 million by 2020: Report
By 2020, India is expected to become the second largest online video viewing audience globally, given by the exponential growth of video consumption over digital media.
As growth zooms to 30%, action is shifting to ecomm logistics space ...
Delhivery posted an approximately 44% increase in total revenues to Rs 751 crore during FY17 from previous years ?523 crore, as per its regulatory filings with the MCA.
Momomal a Chennai-based mobile payments & Ecommerce solution provider, launched its new Momomal Ecommerce ...
Momomal a Chennai-based mobile payments & Ecommerce solution provider, launched its new Momomal Ecommerce Platform B2B & B2C (the product launch event video can be viewed at http://momomal.com). The momomal platform broadly caters to two major segments.Momomal Info Solutions Pvt Ltd (Momomal) has raised an undisclosed pre series A round from Indian Angel Network. The startup works in the area of assisted e-commerce & Mobile Payments in the rural areas and now has presence in 6 states including Tamil Nadu, Karnataka, Delhi, Orissa, Assam, Punjab.Momomal, which allows non-internet users shop online through an assisted purchase model largely targeting the, claims to be doing 10,000 transactions a day across its two verticals, digital and physical commerce, founder of the company told in press release.Momomal.com caters to your needs by expanding our product range, and we offer the finest selection of products. Either for personal or business, momomal.com has more than 1.3 million products across all categories, including headphones, laptops, cameras and gadgets, household goods, fashion and accessories, beauty products and personal care, toys for kids, and many more! Shopping in momomal.com is never boring every day, and people can discover stuffs that is never seen in retail ever before.Momomal.com opens to everyone to shop and buy hassle-free. Our aim is to provide our customer with the best experience while shopping in momomal.com.If you are keen to be a seller, we provide the opportunity for you to have your own personalised store at a low cost. We also have our dedicated Seller training academy for you to learn the tips to open a successful online store.User-friendly interface & navigationBrowse and shop through the products in momomal with just few clicks, accessible through desktop, mobile, tablet, at anywhere, anytime you want.Safe and secure online tradingTo protect the buyers, all purchases made through NetPay, a momomal's payment system which accredited by payment gateway, are covered under the Buyer Protection Program (BPP).
Online Fashion Retailer Koovs To Raise Another $32 Mn Funding Round Soon
Koovs plc, a Delhi- and UK-based fashion etailer is looking to raise another $32 Mn in an upcoming funding round.
Amazon ropes in Gaurav Gandhi to head Prime Video in India
The position was vacant since the sudden exit of Nitesh Kripalani in August last year.
Rivigo shows how a humane but tech-enabled logistics company can command a billion-dollar valuation
By launching the relay model of trucking and heavily deploying technology, Rivigo is changing the way logistics is done in India. In the process it is ensuring truck drivers, who were earlier on the r...
Best Practices in Trading Partner Community Development
SPS commerce
Trading partner community development, or enabling retailers to integrate data and business processes with their suppliers, is a proven way to achieve greater supply chain efficiency, reduce costs and improve customer service. This white paper describes eight best practices that will help retailers implement a successful trading partner community development initiative. By following these steps, retailers can enhance their competitiveness and reap long-term benefits for their supply chain operations
TradeBriefs Publications are read by over 10,00,000 Industry Executives
About Us
|
Advertise
|
Archives
|
Privacy Policy
You are receiving this mail because of your subscription with TradeBriefs.
Our mailing address is GF 25/39, West Patel Nagar, New Delhi 110008, India