From Sachin Bansal to Jan Koum, when founders move on from their billion-dollar companies
Exploring the motivation and the mind space of founders who moved on, and left their legacy behind.
Is Mobile the Future Destination of E-Commerce for Young Consumers?
The exploded adoption of mobile and internet has helped the eCommerce industry to generate revenue than ever before. The young consumers are are slowing turning away from exclusive shopping experience to on-the-fly mobile shopping. Hence, all e-commerce stores must ready itself for the
After Flipkart, BigBasket faces legal trouble over trademark infringement
Mumbai-based tea company Girnar Food and Beverages, which makes Royal Tea, has sued BigBasket, alleging that the online grocer is infringing Girnar's 'Royal' trademark. A copy of …
Marketing-driven revenue from mobile apps has grown 80% since 2016
Marketing-driven revenue from mobile apps has grown 80 percent since 2016, according to a new report from mobile attribution and marketing analytics firm AppsFlyer and Facebook. The report cites an…
Google to invest $550 mln in Chinese e-commerce giant JD.com
The investment may give Google access to more consumer data, which can be used to boost usage of Google Shopping.
Paytm buys Flipkart-backed Cube26, aims to boost customer experience
Paytm will work closely with Cube26 to add more social engagement features on Paytm's products and services using the acquisition
Myntra announces EORS sale, targets acquiring 5 lakh new customers
Jabong, which, was acquired by Myntra in 2016 is also participating in the sale this year. The sale will begin from June 22
Dentsu Webchutney and Flipkart gamify Instagram's Emoji Slider feature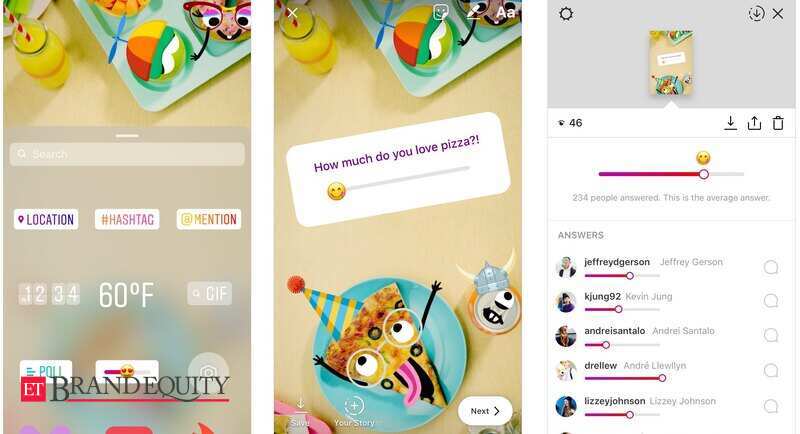 Dentsu Webchutney has launched a campaign using Instagram's emoji slider feature for the exclusive launch of Honor 7A- Slideshot on Flipkart.
Amazon India and Flipkart to now battle it out over luggage
Flipkart is betting big on luggage despite lagging behind in market share in comparison with Amazon.